Our Latest Blog
With 146 acres, there are countless ways to unwind, enjoy, and have fun at Valhalla. Whether it's relaxing with rejuvenating spa packages, treating yourself to exquisite dinners, or taking advantage of Valhalla's many activities, there's so many ways to keep entertained that many guests extend their stays after arrival. Check our Blog for the latest updates on the best ways to maximize your stay.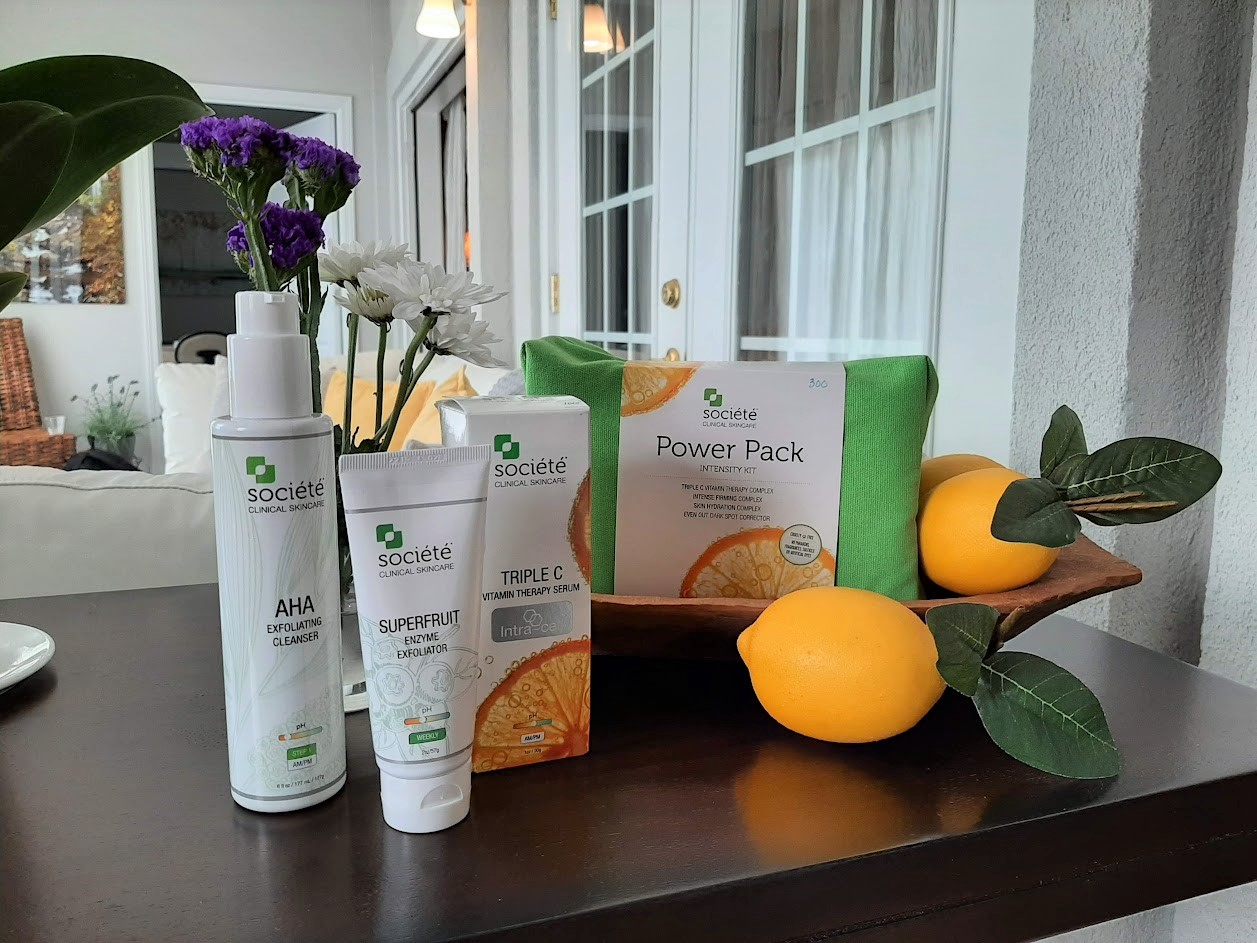 The Great Escape
Sep 26
"The great advantage of a hotel is that it is a refuge from everyday life." ~ George Bernard Shaw
Marsha H., a recent visitor to our Solasta Spa, stopped by the front desk to say that after spending a few hours there, "I feel like I am in another world!"  This was excellent news to us, since the very concept of the Spa at Valhalla Resort Hotel is an escape from everyday life:  the chance to relax, unwind, and pamper yourself.
Read more
Marsha booked the Luminous Oxygen Facial, and she commented that it was the best facial she had ever had!  When we asked her to tell us more about her experience, Marsha said this high praise was due to the esthetician's knowledge and skill, the impressive quality of the products from Societe Clinical Skin Care, as well as the relaxing step-by-step process of the treatment.
Our newly remodeled and expanded space is a must for your visit, and our warm and welcoming staff will make you feel comfortable.  Within a few minutes you will realize that you can finally put away your phone, prop up your feet, and unwind.  To enhance your blissful spa day, here are a few suggestions for before and after your treatment:
The Spa is adjacent to the adults-only pool, so you can immediately slip outside for a dip, a cocktail, or a nap.

Try our amazing Sautee Rain Forest Experience, combining steam and shower with aromatic and restorative cleansers and scrubs.

Visit the Workout Room and burn off some stress.

Sit and unwind in our Solarium Room with a cup of tea or a glass of champagne.

So, whether you book a single treatment, or an entire luxurious Spa Day, our goal at Solasta Spa is to make everyone feel like Marsha!  Check out our Spa Packages, and let us help you plan a great escape.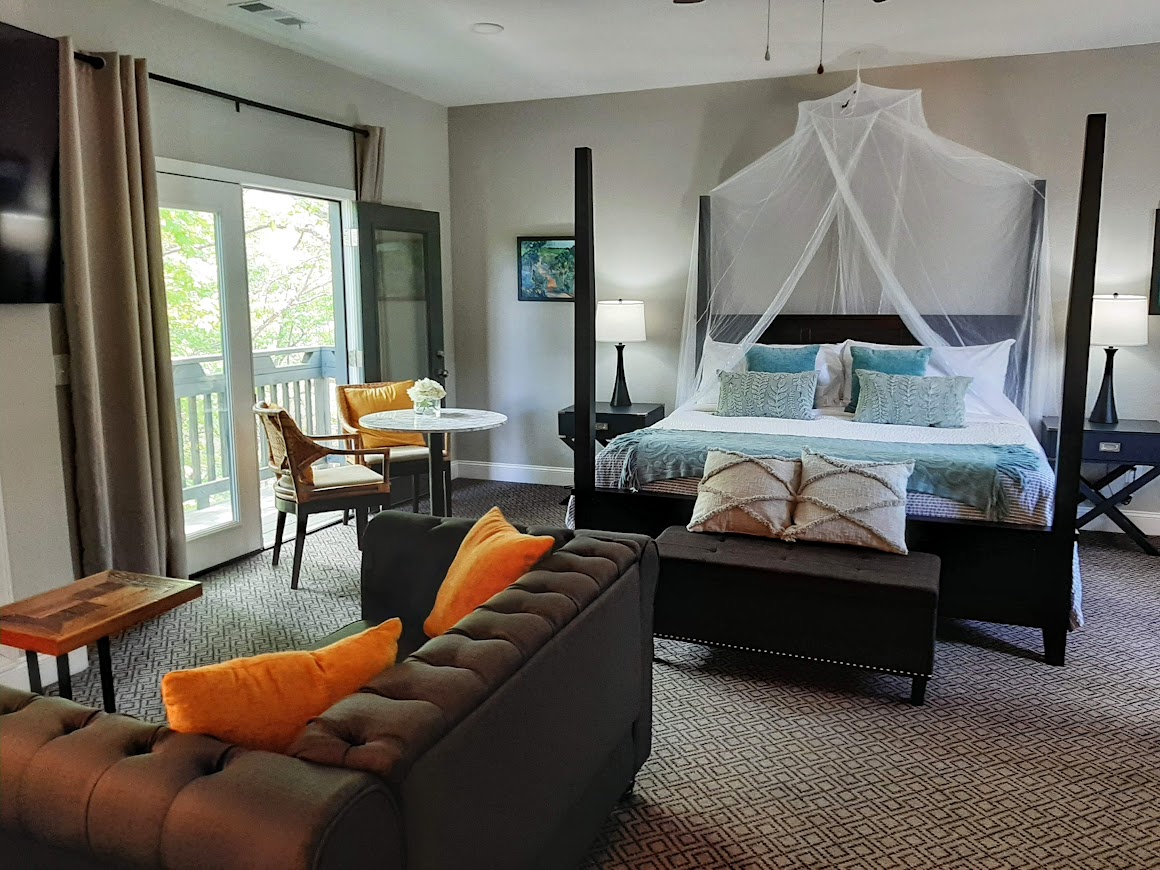 5 Delightful Perks of the Honeymoon Bungalow
Sep 08
A honeymoon is a time to bond, relax, and celebrate as a new couple, and after the effort and achievement of putting together a wedding, you want to escape together to the perfect spot. Perhaps you're hoping for something out-of-the-ordinary, with a unique romantic vibe.
At Valhalla Resort, there's a place designed especially for this: the Honeymoon Bungalow.
Just alongside the main hotel, separate and private but still convenient, are the Garden Bungalows: 3 charming rentals that offer a bit more privacy while still being entirely accessible to all the wonderful amenities that Valhalla has to offer. The largest and most private of these is the romantic Honeymoon Bungalow.
Read more
More than just a hotel room, this cottage is a large suite designed especially for couples.  Here are just a few of the unique perks of this exclusive accommodation:
Complimentary bottle of top-shelf champagne and choice of Valhalla's Signature Chocolate Truffles or Chocolate Covered Strawberries

Private balcony with leafy tree-top view

European-style bathroom with soaking tub and separate shower

Separate vanity, dressing area, and walk-in closet

Charming outdoor garden patio

Delicious food, a distinctive wine selection, and thoughtful, personal service are hallmarks of Valhalla.  Add to this the customary Valhalla Resort amenities such as golf, tennis, pickleball, bocce ball, and a relaxing adults-only pool, and you've got plenty of activities to do together.  The Solasta Spa and Fitness Center are right there as well.
Every room at Valhalla has a fireplace, which makes for cozy, romantic times if the weather is less-than-perfect.  Add in some room service, and you have all the ingredients for a perfect honeymoon.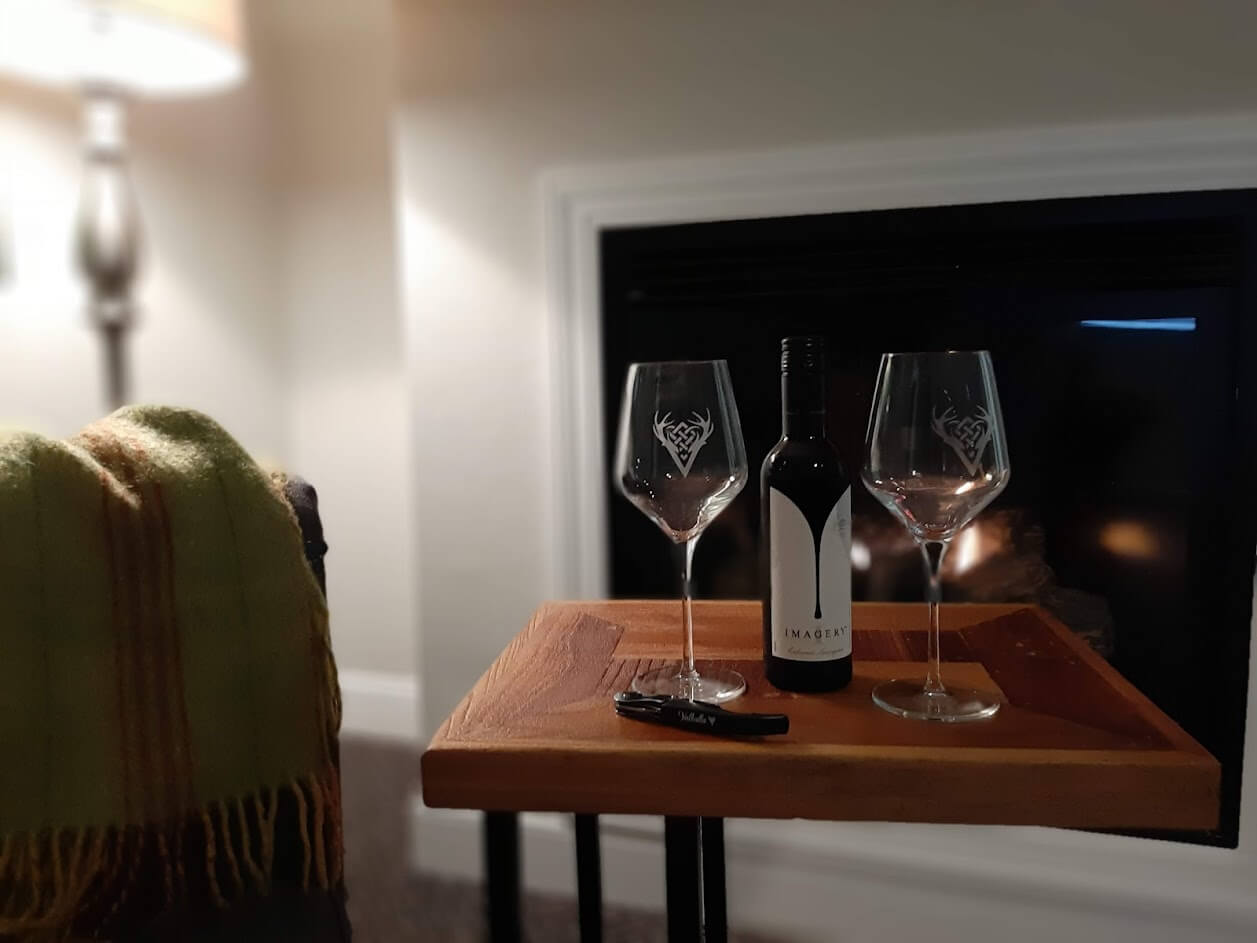 Book your Valhalla honeymoon escape today!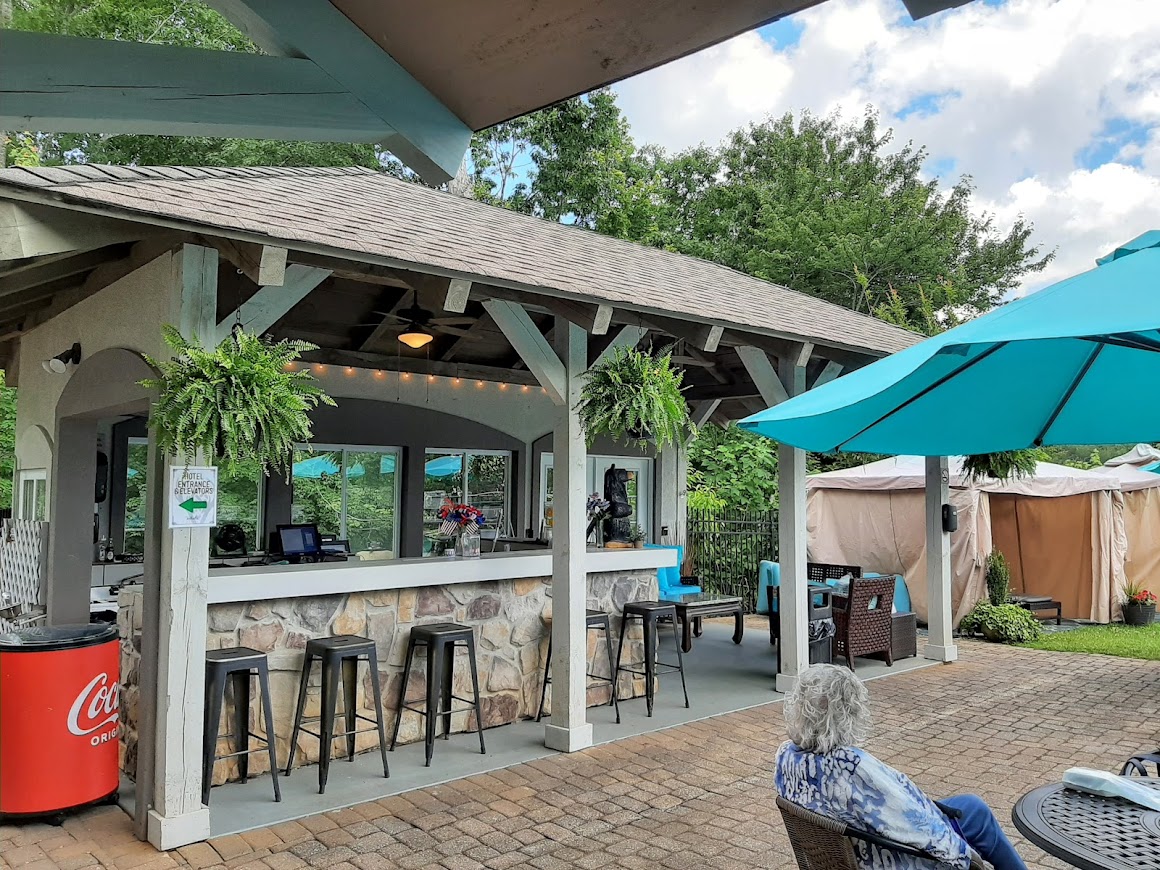 Good Vibrations at the Cabana Bar
Sep 06
Nothing beats relaxing beside a sparkling pool on a warm, sunny day. The balmy sun, the shimmering water, and perhaps a slight smell of Hawaiian Tropic suntan lotion… ahhhh. You remember…this is how to unwind!
What's missing from this idyllic scene?
Something refreshing to drink! And a delicious snack! You don't want to have to interrupt those good vibes when it's time to eat or drink. No worries, at Valhalla Resort they've got you covered.
Read more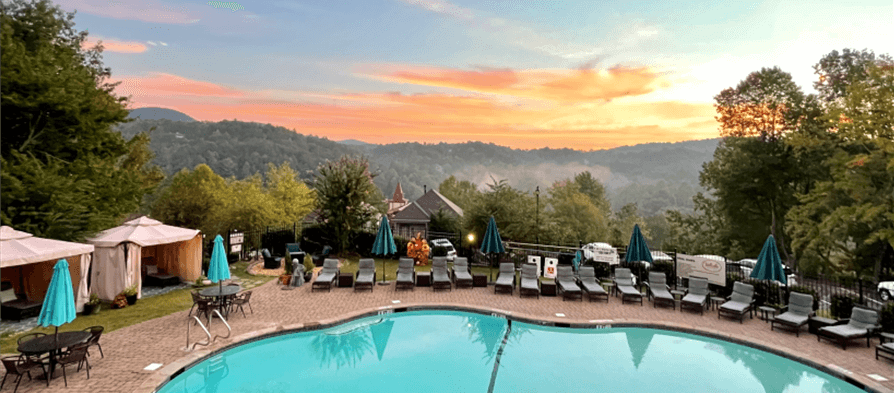 The Cabana Bar is an easy-going and casual spot located right next to the adults-only pool, offering alfresco refreshments and a fun atmosphere.  Try one of the signature cocktails like the Watermelon Martini or Valhalla's Magic Lemonade.  The food menu offers delectable light entrees such as Jerk Shrimp Cocktail and Seafood Ceviche.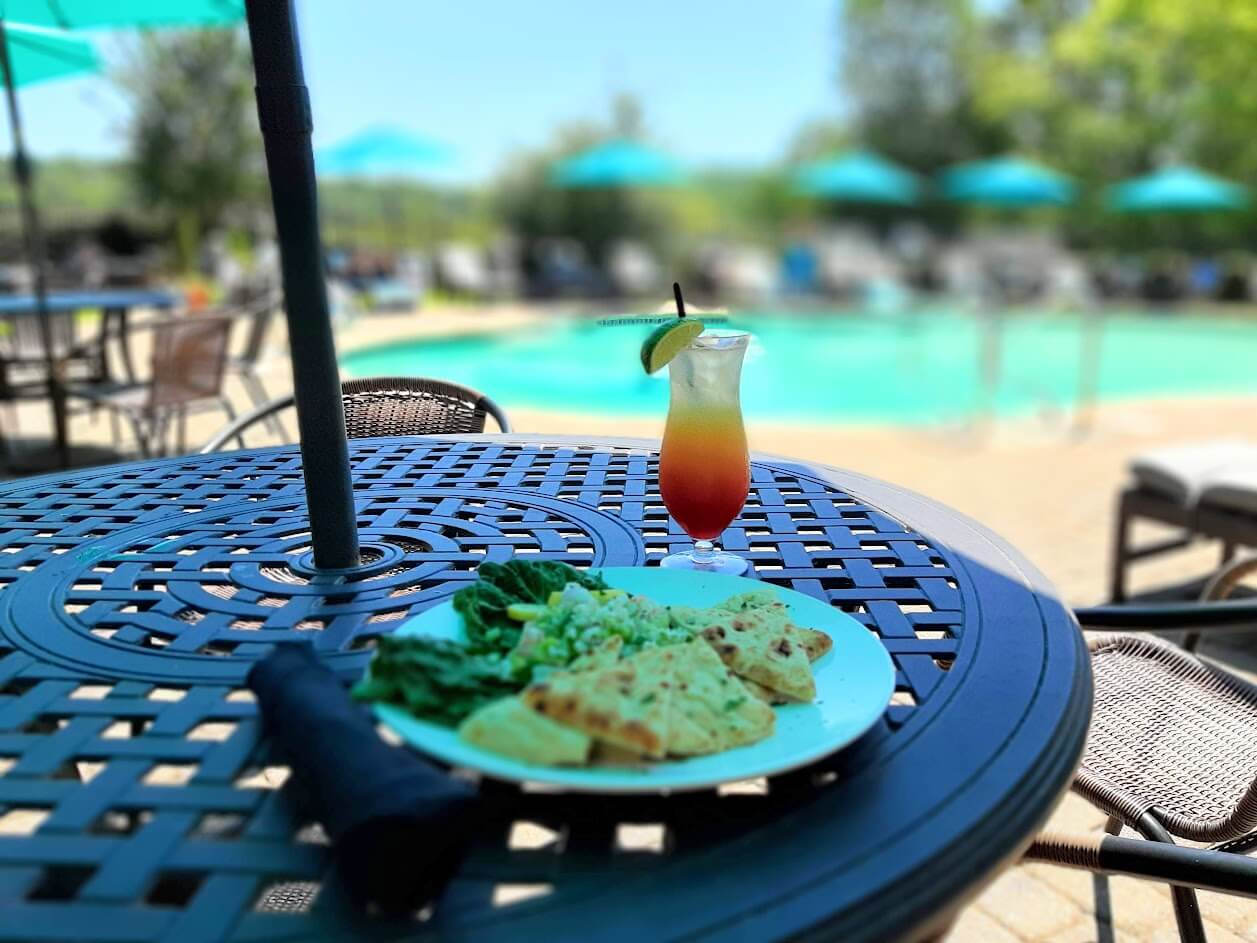 The entrance to the soothing Solasta Spa is right there off the pool deck, so relaxing by the pool right before or after a treatment is easy.  (HOT TIP:  During the summer season Poolside Foot Massages are available!)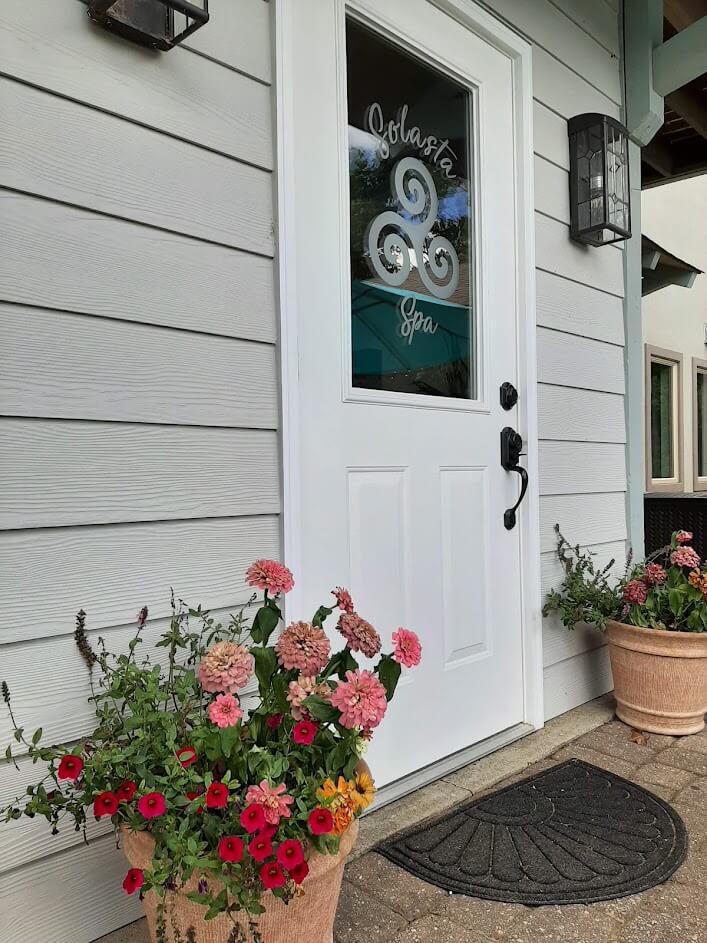 Want a destination for a relaxed, kicked-back afternoon?  The Cabana Bar is just the ticket, and we guarantee the good vibes of the "summer pool day" at this beautiful mountain resort is an experience not to be missed!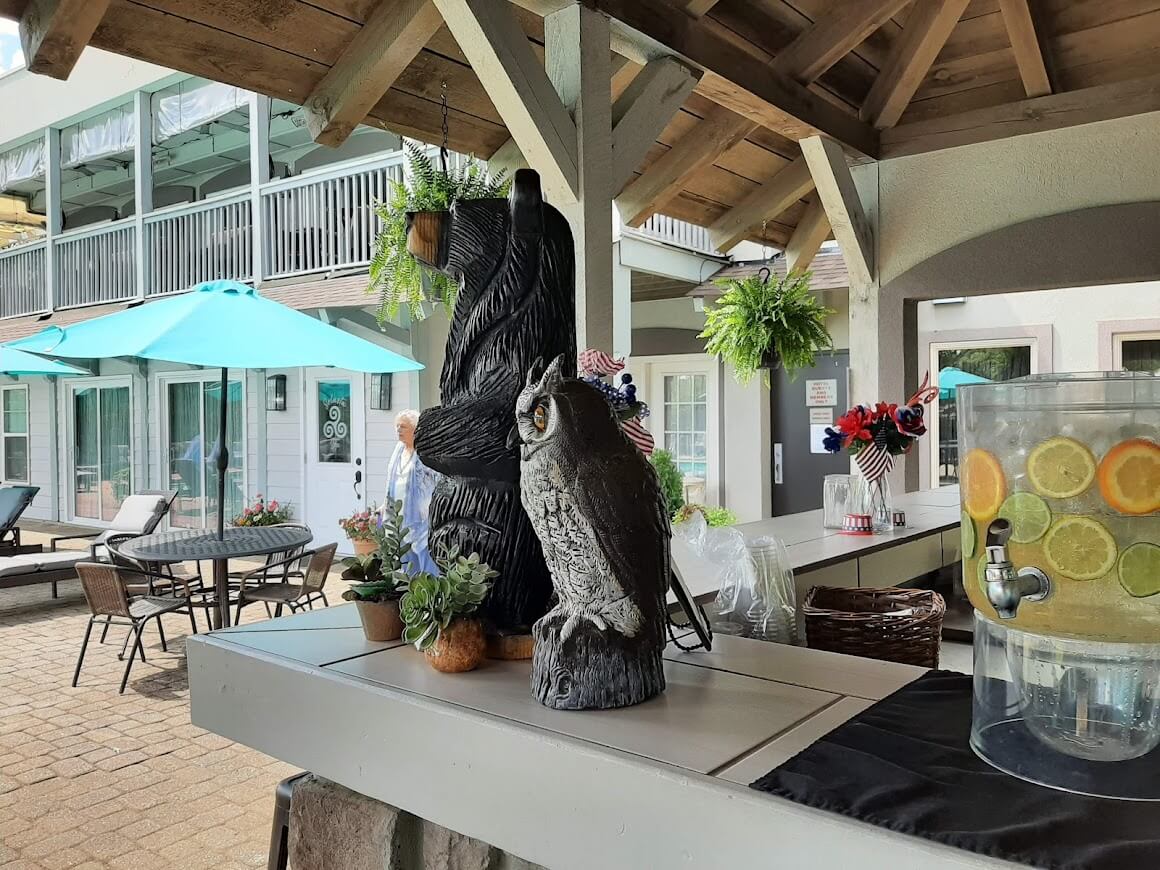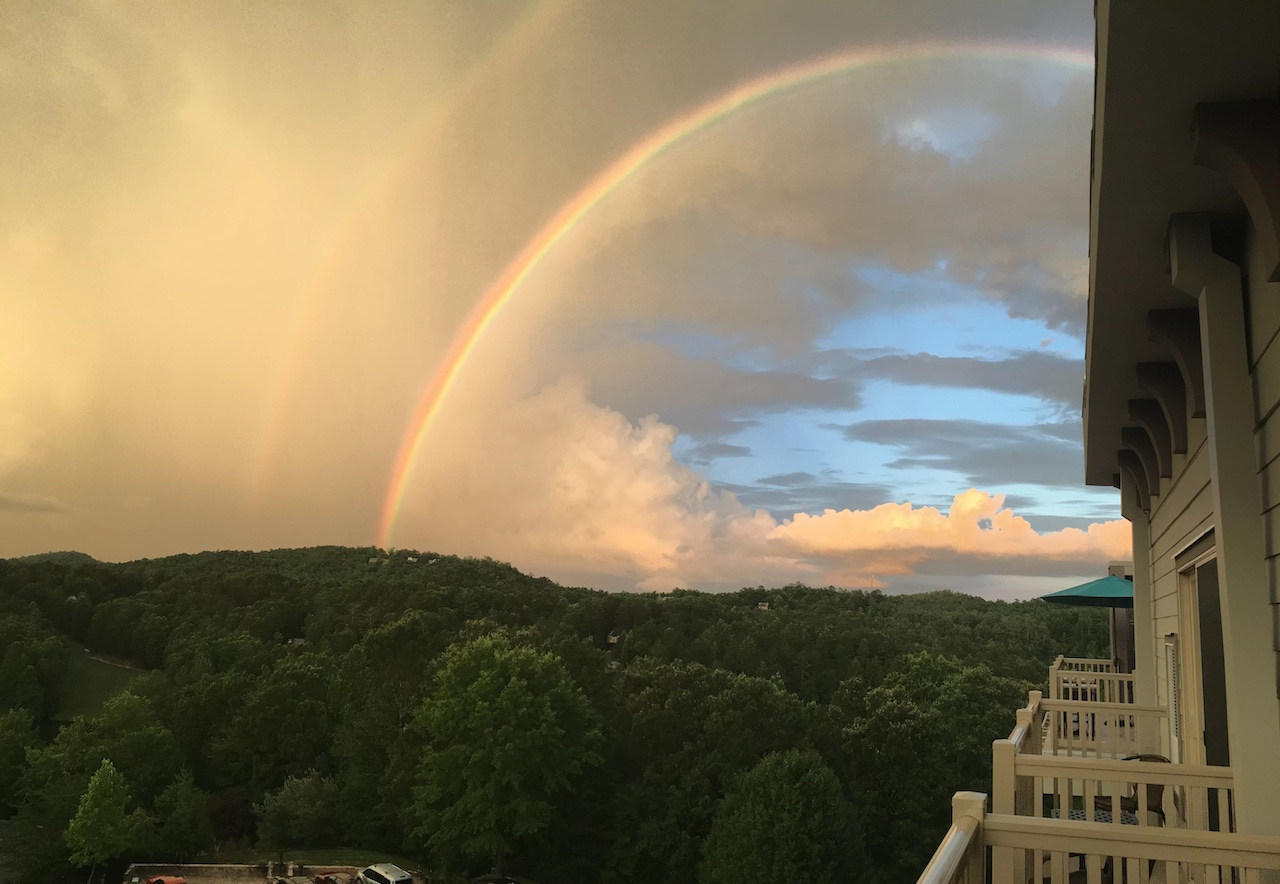 Welcome to Valhalla!
Sep 02
When you're planning a trip and you think "Ahh, I'd really love to get away!" what does that mean to you?
Imagine a place that combines indulgence and the great outdoors in a unique way. A sophisticated retreat in the woods, catering to adults, where one day you can lounge by the pool and get world-class spa treatments, and the next day play 18 holes on a challenging mountain golf course, or take part in a tennis match or pickleball game. A place where the food is delicious, the wine list is impressive, and the views are enchanting.
Read more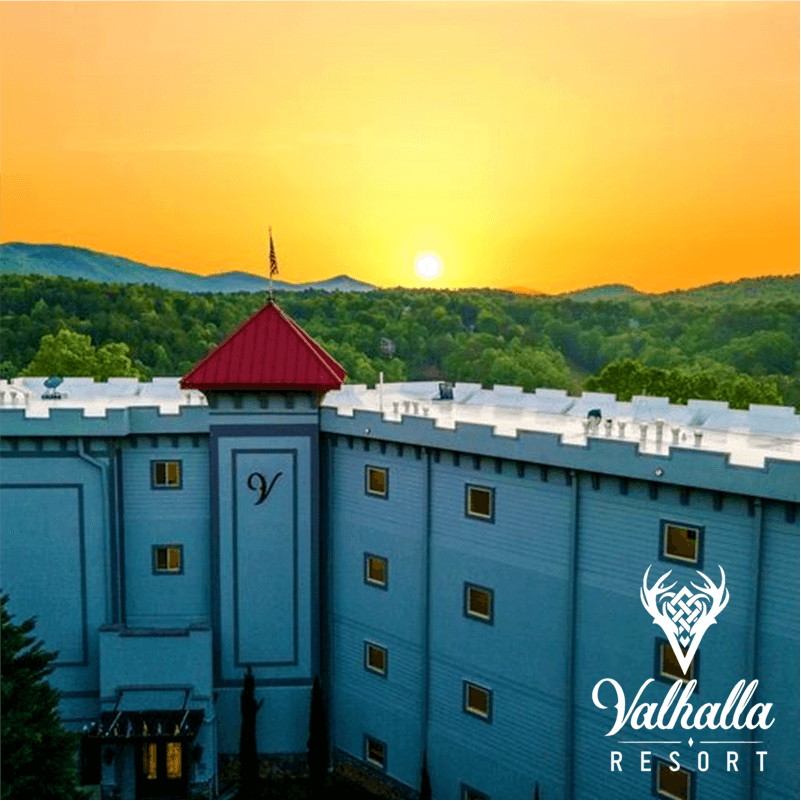 This is Valhalla Resort in Helen, Georgia.  Tucked away in the foothills of the Northeast Georgia Mountains, this is a place to relax, rejuvenate, and recharge, all in one location.  Think of it as rustic luxury:  with a variety of hotel accommodations that range from spacious Deluxe Suites in the hotel to charming private bungalows, and now including 2-story-plus-two-car-garage, fully-stocked family-friendly deluxe townhomes overlooking the golf course, there truly is an option to suit any guest.
There are 3 dining choices onsite:  the elegant Caledonia Room just off the lobby, the lively open-air Skybar on the 4th floor, and the cozy, casual Staghorn Grill in the Valhalla Golf Clubhouse.  Drinks by the pool?  Chill out at the popular poolside Cabana Bar.  And when it comes to events, Valhalla Resort has many options, both indoors and out, from the porch-like Sundeck that overlooks the pool to the spacious Great Hall with lots of mountain ambiance.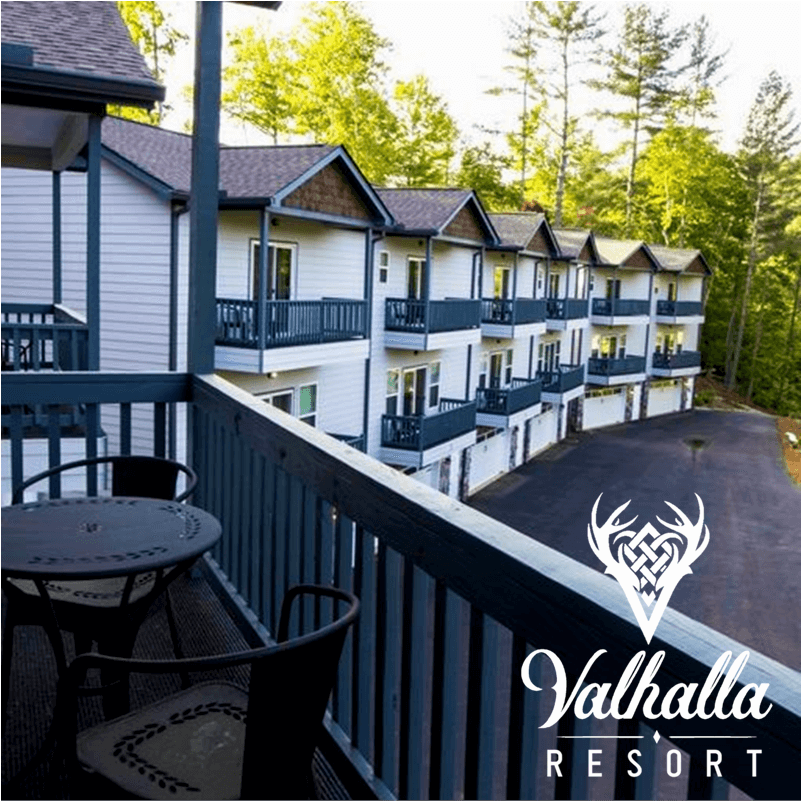 The opportunity to enjoy Valhalla and its lovely surroundings span all 4 seasons.   Fireplaces and fire pits are everywhere on the property, including in every room, so in the fall and winter think about cozying up with a book and a glass of wine, or toasting marshmallows.
Whatever you want to do at Valhalla, the staff is there to help you plan a special occasion, book a romantic escape, visit local vineyards, or organize a golf tournament with your buddies.  Their attitude is welcoming and friendly, with an air of genuine hospitality.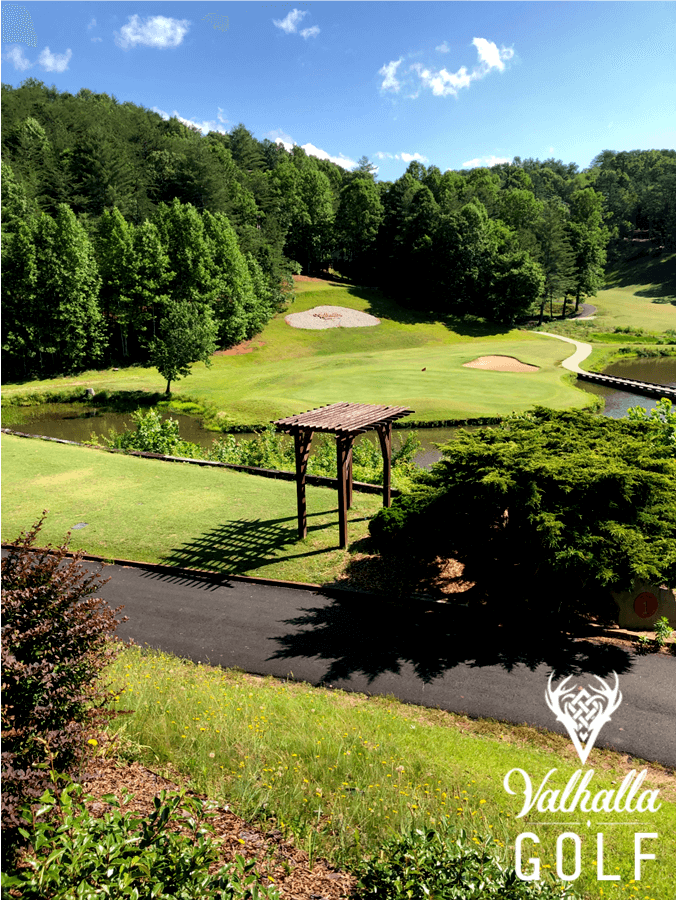 The peace and natural beauty of Valhalla will stay with you long after you leave.  It's a special place, that redefines "getting away"… and isn't that what you're hoping for?