Nothing beats relaxing beside a sparkling pool on a warm, sunny day. The balmy sun, the shimmering water, and perhaps a slight smell of Hawaiian Tropic suntan lotion… ahhhh. You remember…this is how to unwind!
What's missing from this idyllic scene?
Something refreshing to drink! And a delicious snack! You don't want to have to interrupt those good vibes when it's time to eat or drink. No worries, at Valhalla Resort they've got you covered.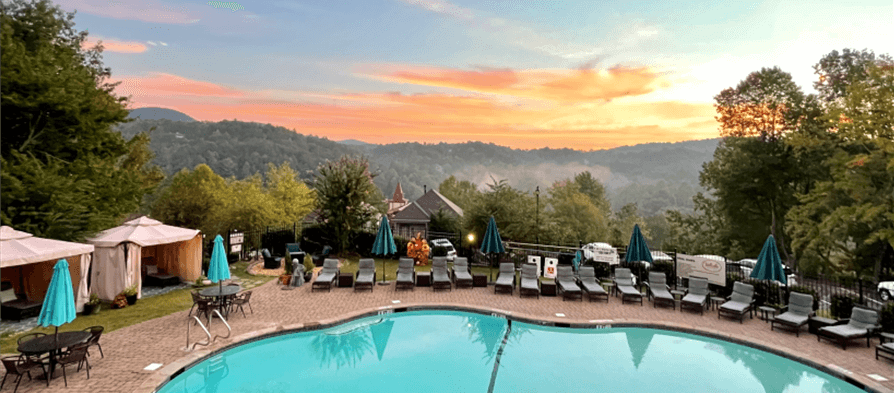 The Cabana Bar is an easy-going and casual spot located right next to the adults-only pool, offering alfresco refreshments and a fun atmosphere. Try one of the signature cocktails like the Watermelon Martini or Valhalla's Magic Lemonade. The food menu offers delectable light entrees such as Jerk Shrimp Cocktail and Seafood Ceviche.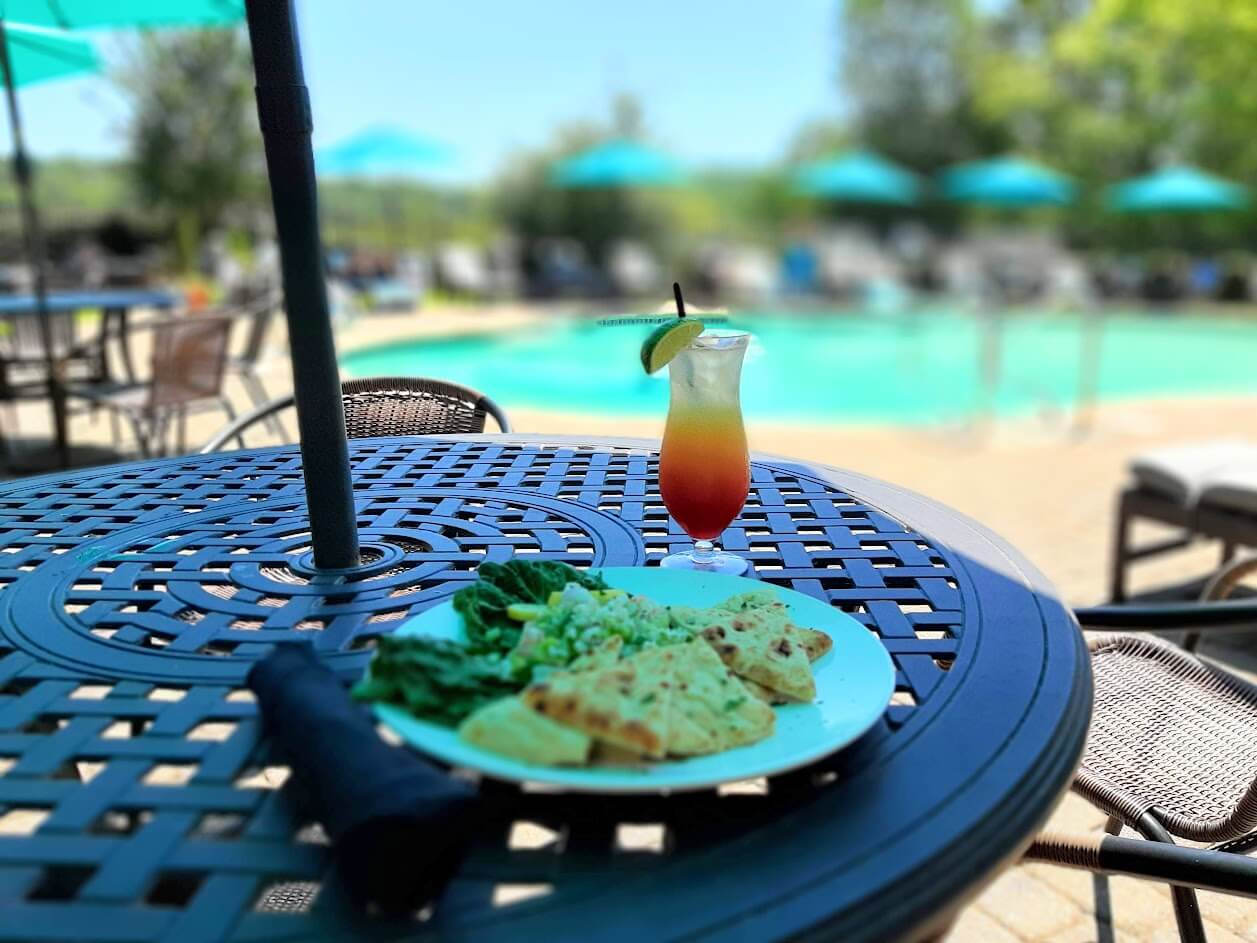 The entrance to the soothing Solasta Spa is right there off the pool deck, so relaxing by the pool right before or after a treatment is easy. (HOT TIP: During the summer season Poolside Foot Massages are available!)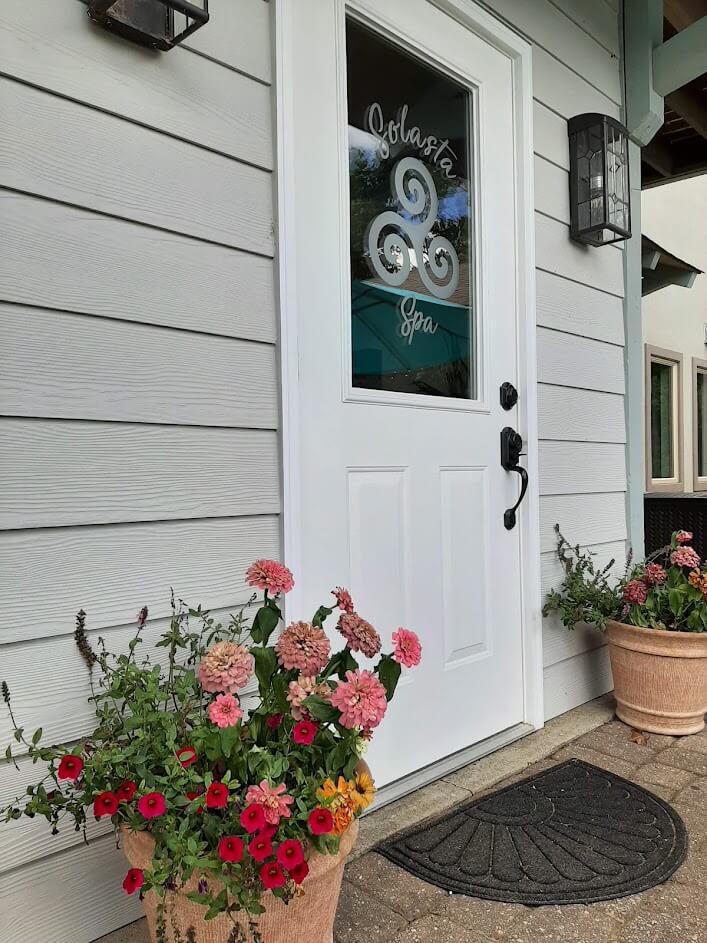 Want a destination for a relaxed, kicked-back afternoon? The Cabana Bar is just the ticket, and we guarantee the good vibes of the "summer pool day" at this beautiful mountain resort is an experience not to be missed!