Experience a perfect combination of indulging in wine, shopping, and discovering history in the charming Nacoochee Village. Situated only a mere half-mile from Alpine Helen and conveniently accessible from the Valhalla Resort, this is a wonderful way to spend a leisurely afternoon while visiting Northeast Georgia. This quaint hamlet has been a hub of commerce for over 100 years, and now has a delightful mix of unique small businesses to explore.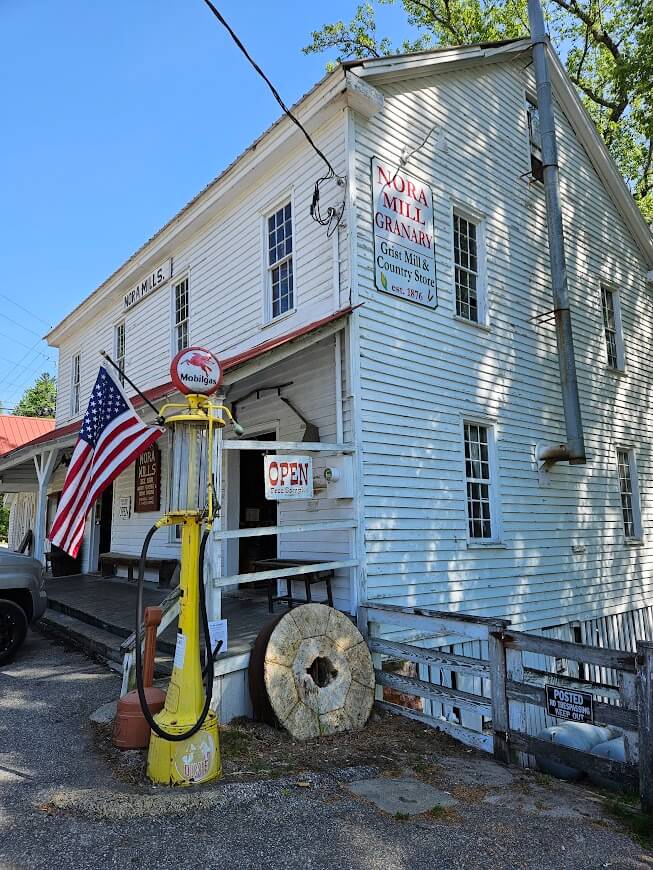 It's a feeling of stepping back in time to walk into Nora Mill. Nestled alongside the Chattahoochee River, this fully functioning gristmill has been in operation since 1876. They still use the original 1500 lb. French Burr Stones, powered by the river, to produce all kinds of corn and wheat products such as cornmeal, pancake & waffle mixes, flours, biscuit & bread mixes, and their very popular White Speckled Grits.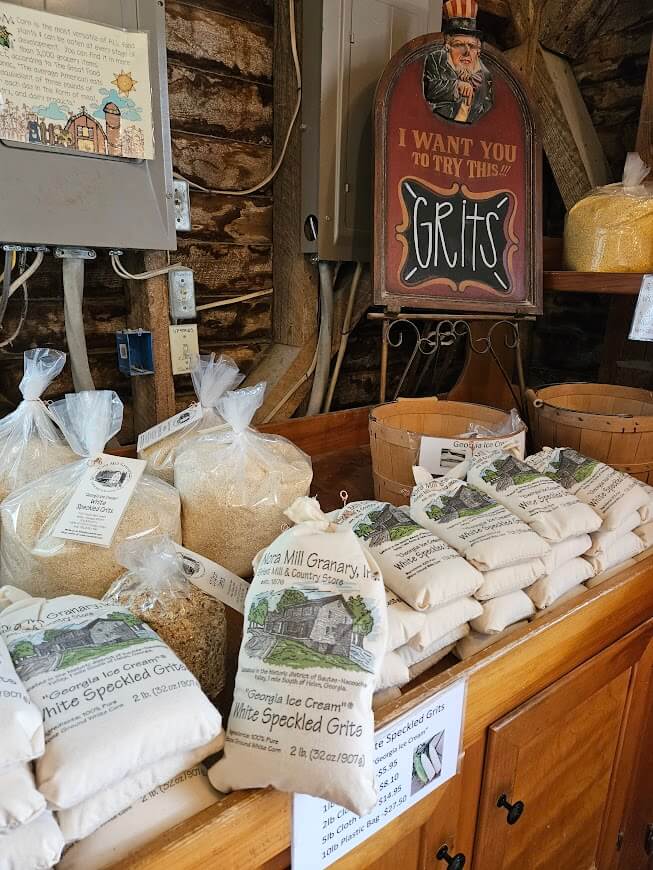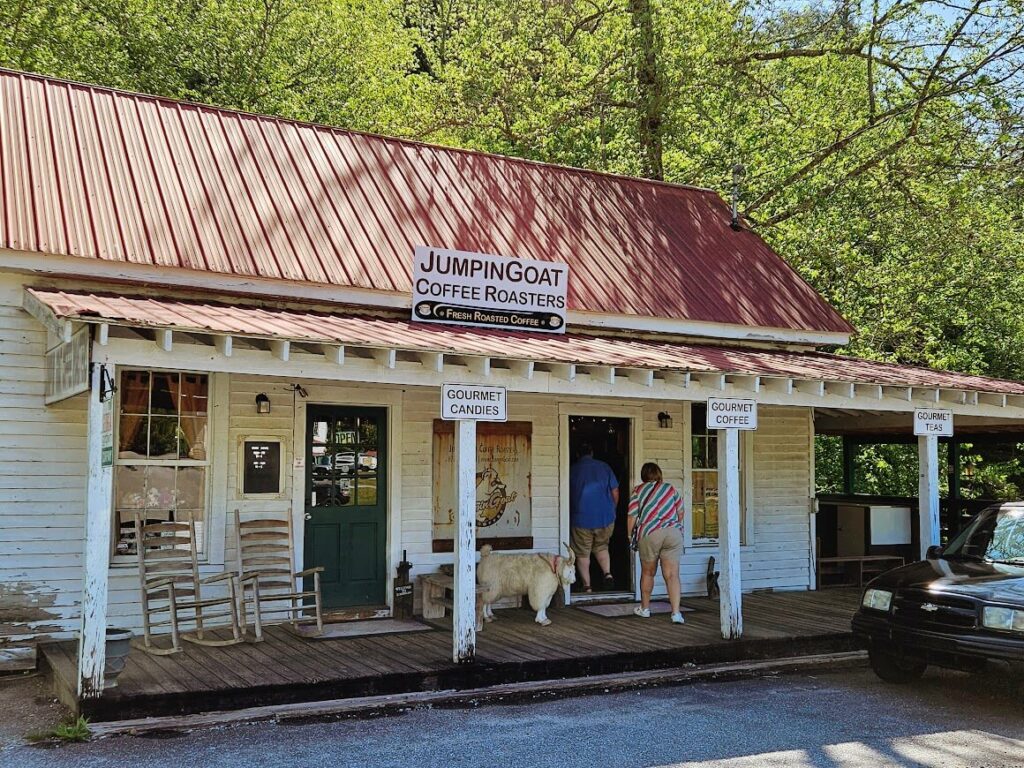 If you appreciate a high-quality cup of coffee, Jumpin Goat is the perfect place for you. While these folks take their coffee seriously, they maintain a fun and friendly atmosphere. There are always free samples to try while you browse their displays of whole bean, ground, K-cup, and even bourbon- and wine-infused coffee selections. They also have excellent teas and cocoa, along with all kinds of coffee and tea paraphernalia such as mugs, thermoses, local honey, and coffee makers. Grab a seat on their rustic porch overlooking the river!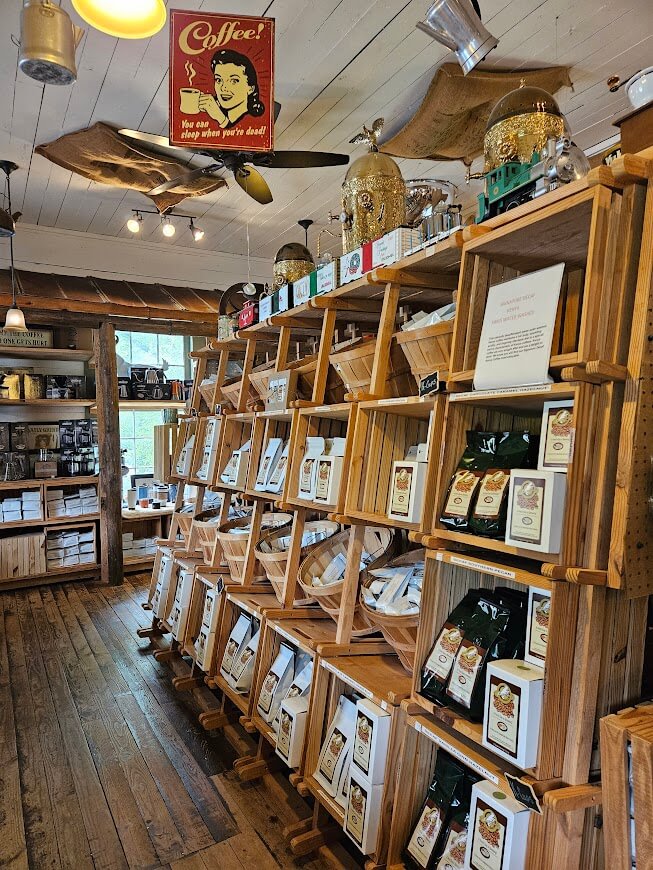 NACOOCHEE VILLAGE ANTIQUE MALL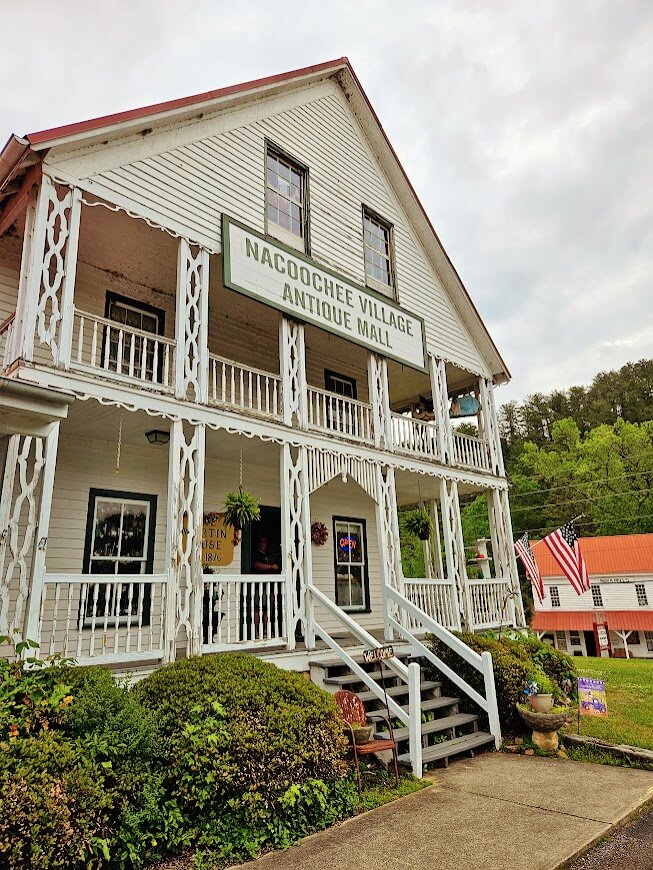 A treasure trove of goodies on 3 floors in the 1876 Martin House this amazing emporium has everything from antiques, thrift store finds, vintage photographs, albums, toys, dishes, glassware, and any type of collectible you can think of. Every nook and cranny will catch your eye, and we dare you to leave without buying at least one thing that makes you say "Wow! This is cool!"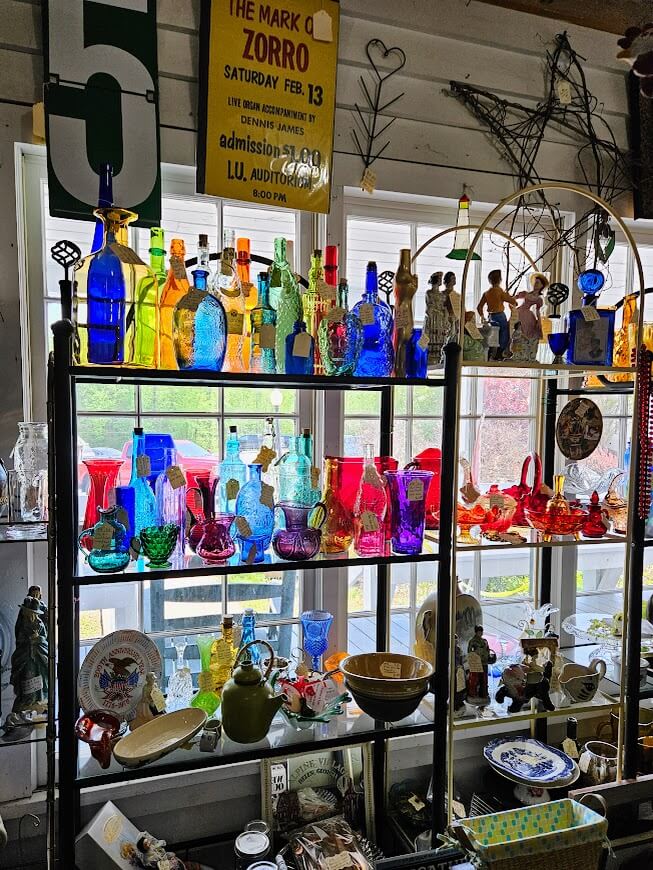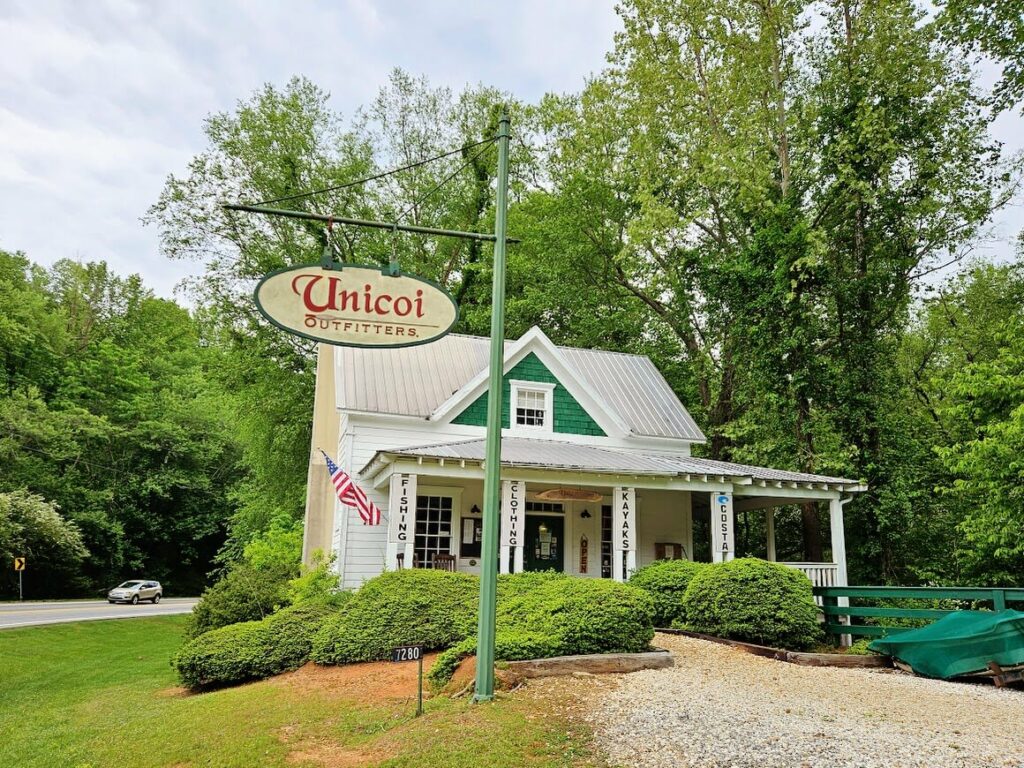 Passionate fishermen and women come from all over the world to fish in the abundant lakes, rivers, and streams of Northeast Georgia, so whether angling is your passion or just something you want to try, Unicoi Outfitters is the place to go. The only "Orvis Endorsed" fly-fishing outfitter in North Georgia, this award-winning shop and supplier has everything you need to get out there. Their knowledgeable staff offers a professional guide service on some of the most exclusive waterways and fishing spots in the area, as well as many different packages for all levels of fishing enthusiasts from first-timers to veterans of the sport. And if kayaking, camping, or hiking is more your thing, they've got you covered!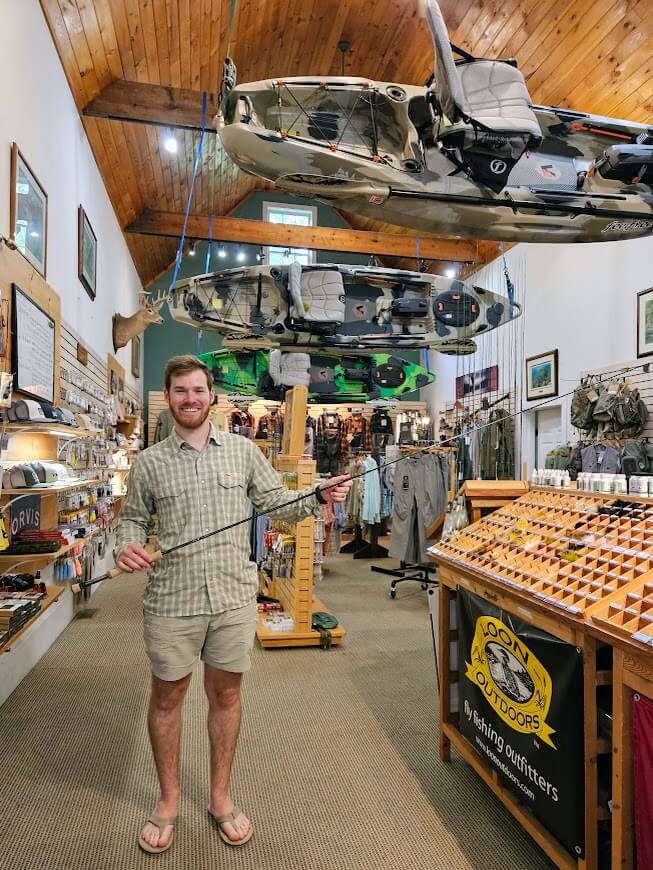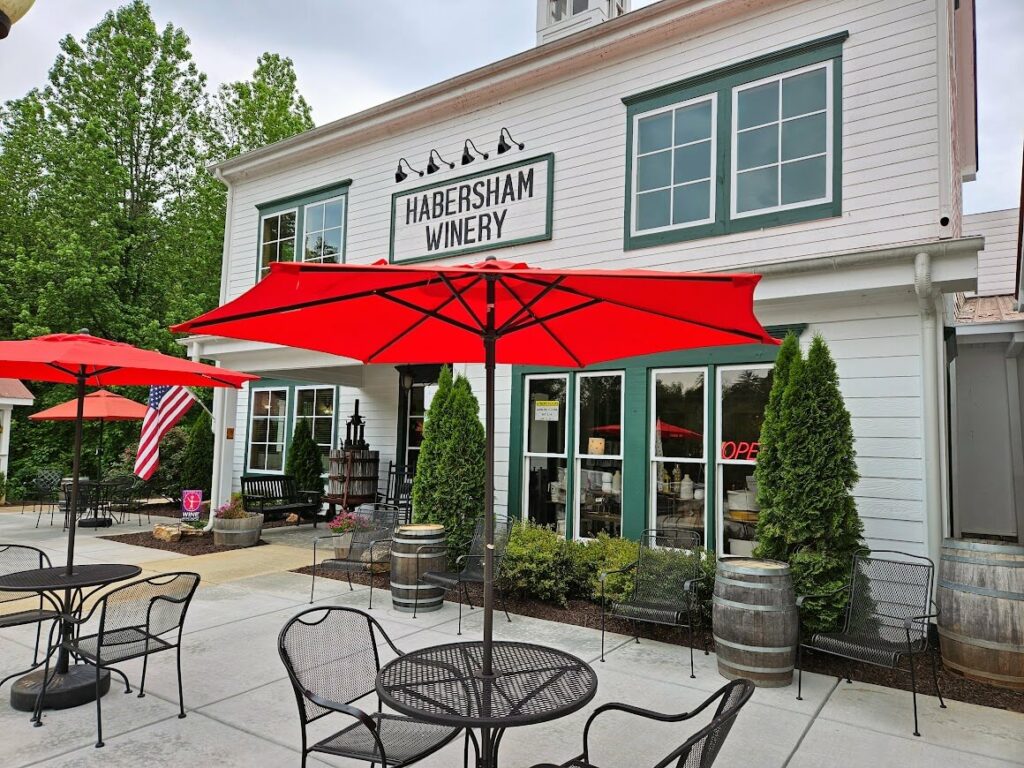 Habersham Winery is one of the oldest wineries in Georgia and an enduring favorite of visitors drawing both sophisticated wine lovers and the newly wine-curious. Step up to the wine bar for a tasting of their extensive list and browse through their fun and interesting wine-related accessories and products in their retail section. Several lovely outdoor seating areas provide a relaxing place to wind down after all your exploring. (For more information on wineries in the area check out our feature story, "Tasting the Good Life".)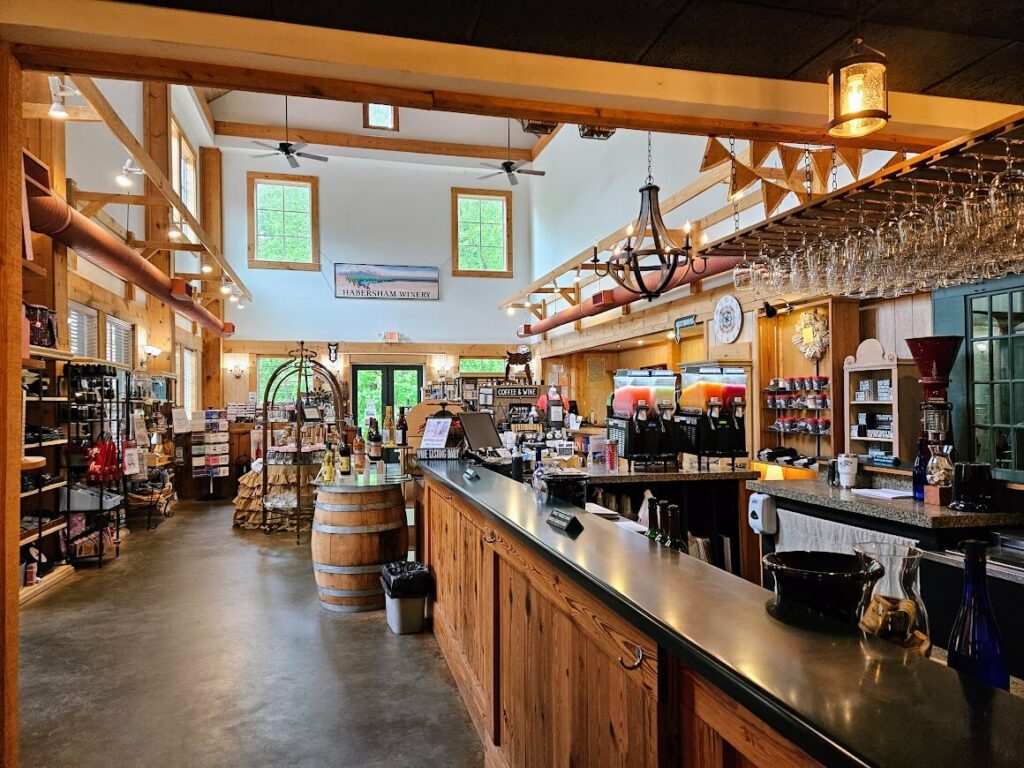 HARDMAN FARM AND NACOOCHEE INDIAN MOUND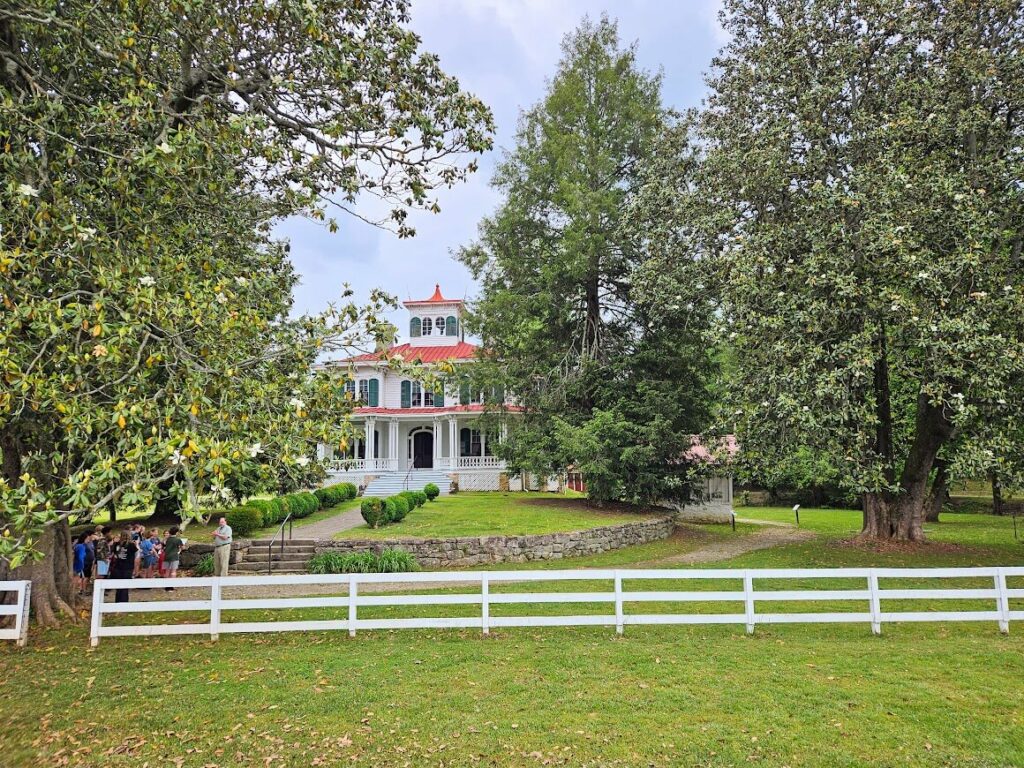 Just down the road from the bustling shops and businesses of Nacoochee Village is a fascinating Georgia State Historic Site that links Georgia's earliest inhabitants, a 19th Century Captain, and a former Governor of Georgia in its history. Hardman Farm allows visitors to get a glimpse into what life was like in the rural Nacoochee Valley centuries ago. Containing an 1870 Italianate mansion, dairy barn, spring house, and horse barn, this meticulously restored property offers self-guided tours of the grounds or guided tours of the mansion.
The gazebo-topped mound in the pasture across the street is an ancient Indian burial mound estimated to have been constructed in the period between 1350 – 1600 by the Native Americans of the South Appalachian Mississippi Culture. An important archeological site, it is a favorite landmark in the area.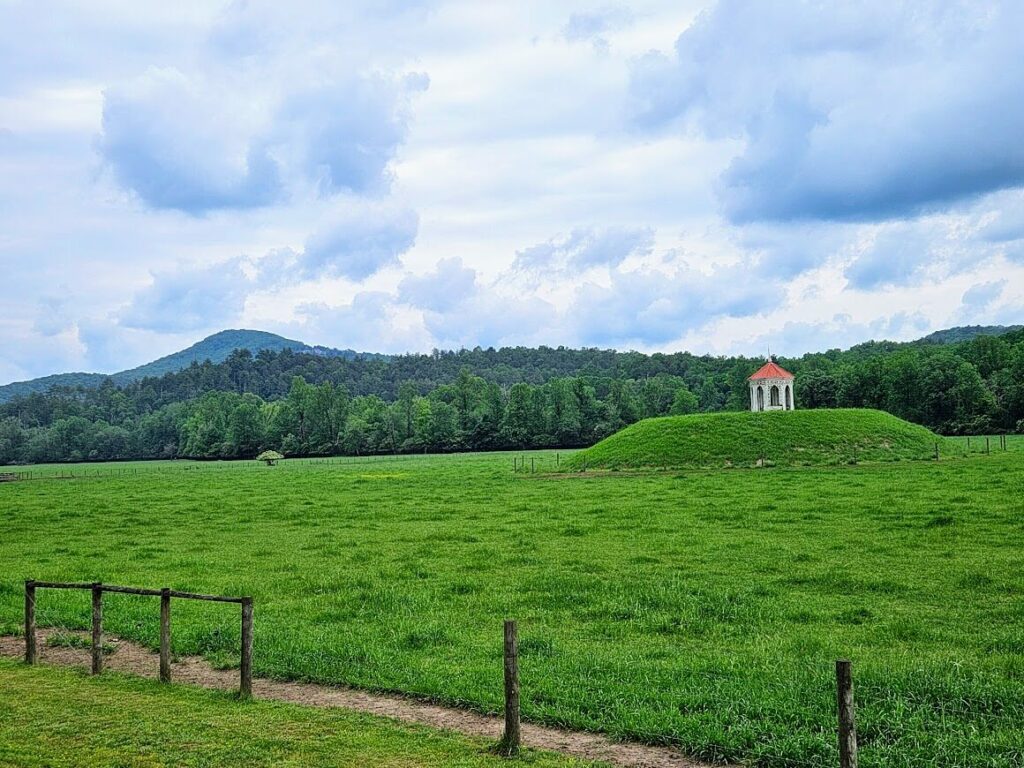 Don't miss the opportunity to visit the unique, charming, and historic Nacoochee Village.  It remains one of Northeast Georgia's treasures and is a memorable addition to your itinerary!
Let us help you book your next vacation at the beautiful Valhalla Resort. Click here or email us at reservations@valhallaresorthotel.com.