When planning a trip to Valhalla Resort in Northeast Georgia, don't miss the opportunity to take advantage of the abundance of hiking trails and waterfalls, many of which are a mere stone's throw from the resort. From Anna Ruby Falls to the Yonah Mountain Trail, as well as two large State Parks close by, there's no shortage of natural beauty to explore. And the trails are dog-friendly – leashes required – so bring your best friend along.
Check out these suggestions from the avid hikers on our staff:
Dukes Creek Falls is just a 10-minute drive from the Valhalla Resort and offers a moderate hike that's perfect for families and casual hikers. The trail is just over 2 miles long out and back, featuring lovely views of the Chattahoochee National Forest, as well as several cascading, meandering waterfalls that are truly spectacular. The trail is well-maintained and clearly marked, with plenty of opportunities to rest and take in the scenery along the way.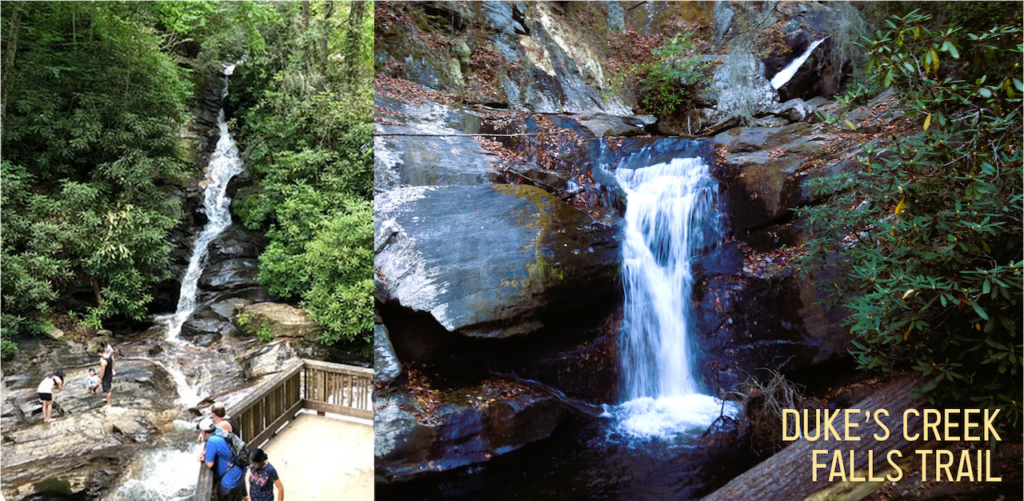 Another must-see attraction just 5 minutes from Valhalla is Anna Ruby Falls, which boasts two waterfalls in one hike.  The ½-mile paved trail to the falls is accessible for wheelchair users and strollers, making it a great option for families with young children or those who may have difficulty with more rugged terrain. Once you reach the falls, you'll be rewarded with amazing views of twin waterfalls tumbling down from over 150 feet above.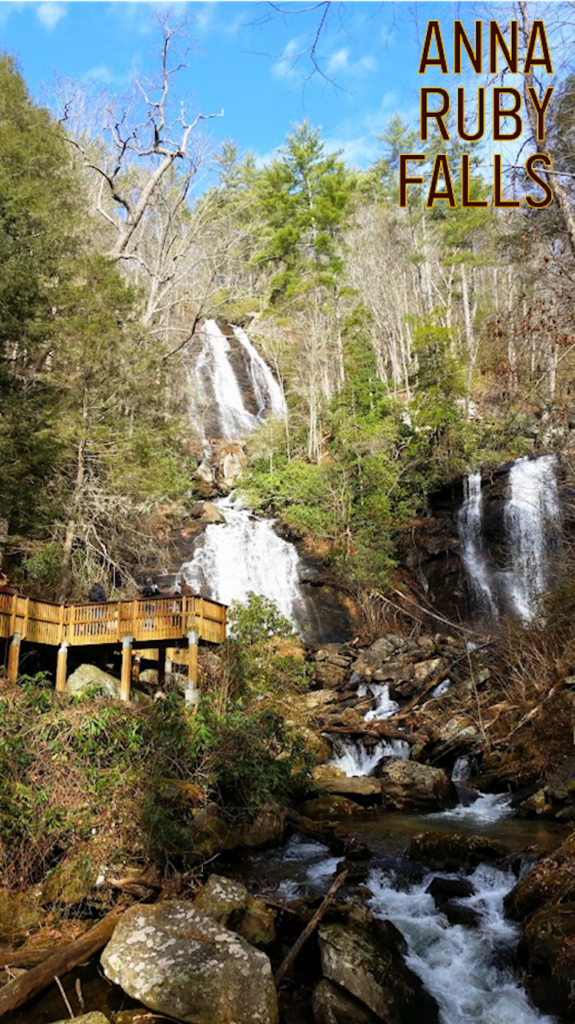 If you're looking to take it up a notch in the hiking department, the Laurel Ridge Trail in Smithgall Woods State Park is definitely worth exploring. Only 10 minutes from Valhalla, this 1.6-mile loop is rated as moderate due to the hilly terrain, but the terrific views at the top make it well worth the effort. The trail takes you up to the summit of Laurel Ridge, where you can take in wide-ranging views of Mt. Yonah and the surrounding valleys.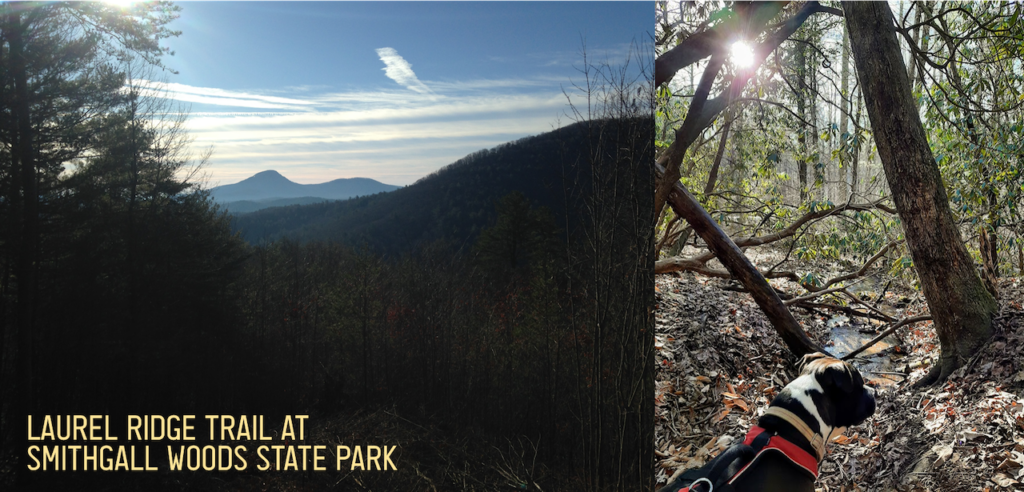 The Raven Cliff Falls trail, 12 minutes from the resort, is another moderate hike that leads to a gorgeous waterfall that cascades through a 40-foot-tall granite cliff.  Popular among both hikers and photographers, the trail is just under 5 miles roundtrip and follows a picturesque route through the forest along a rushing trout stream.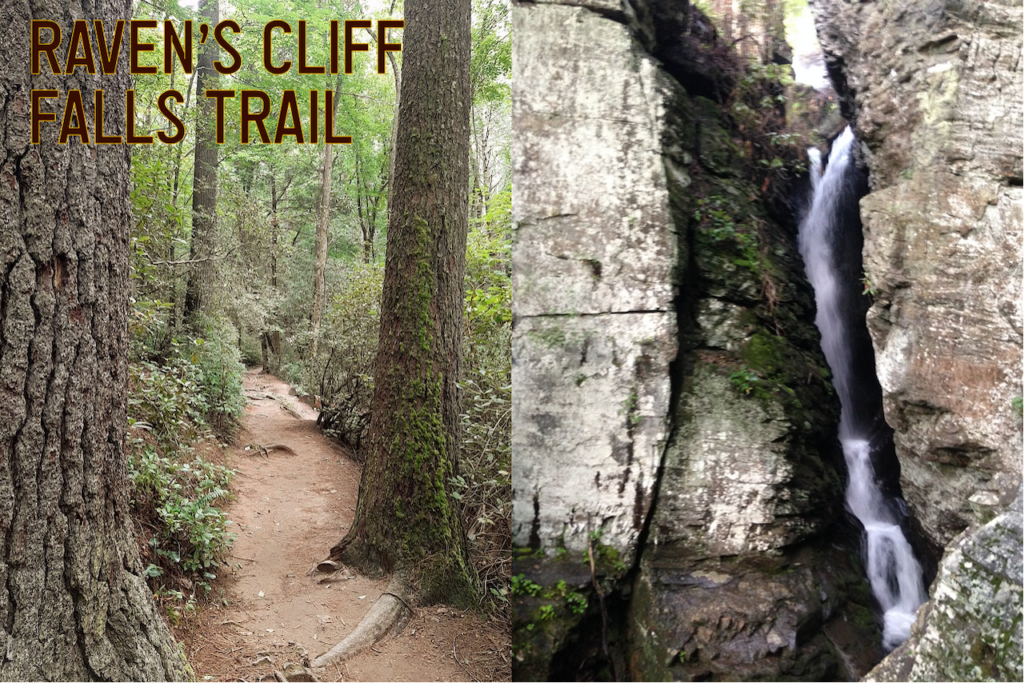 With commanding and sweeping views, steep drop-offs, and a somewhat strenuous but scenic climb to the top, Yonah Mountain Trail is one of North Georgia's most popular hikes for more experienced hikers.  Rated "moderately strenuous" due to the continuous upward climb to the summit and the sometimes-rocky terrain, this 4.5-mile round-trip hike is 12 minutes from Valhalla.  A rewarding experience and the best views in the area!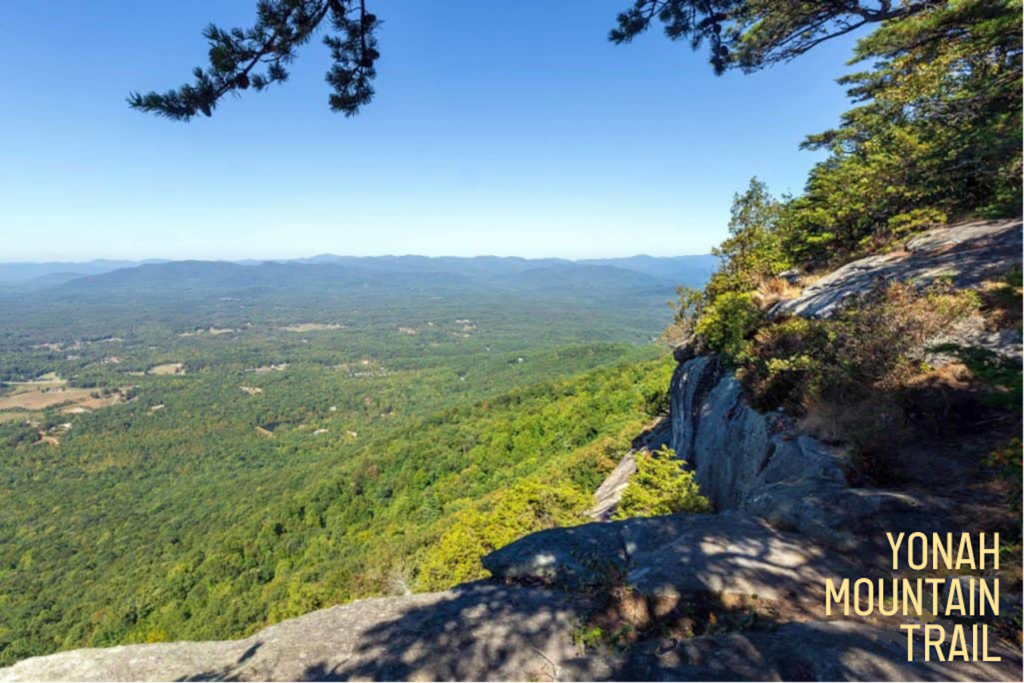 Located plumb at Valhalla's back gate, Unicoi State Park offers more than 21 miles of excellent trails—ranging from a ½-mile to five miles in length—all extremely near to Valhalla. Worth taking the time to check out are the Bottoms Loop Trail, Unicoi-Helen Trail, Smith Creek Trail, and the Lake Trail.
Did you know that Valhalla has its own hiking trail located right on-property? Beginning right outside the hotel's front door, the Valhalla Trail twists across the mountainside for a ¾-mile trek and even has its own picnic area. Great for walking off sumptuous feasts in The Caledonia Room, although a good pair of athletic shoes or hiking boots is recommended.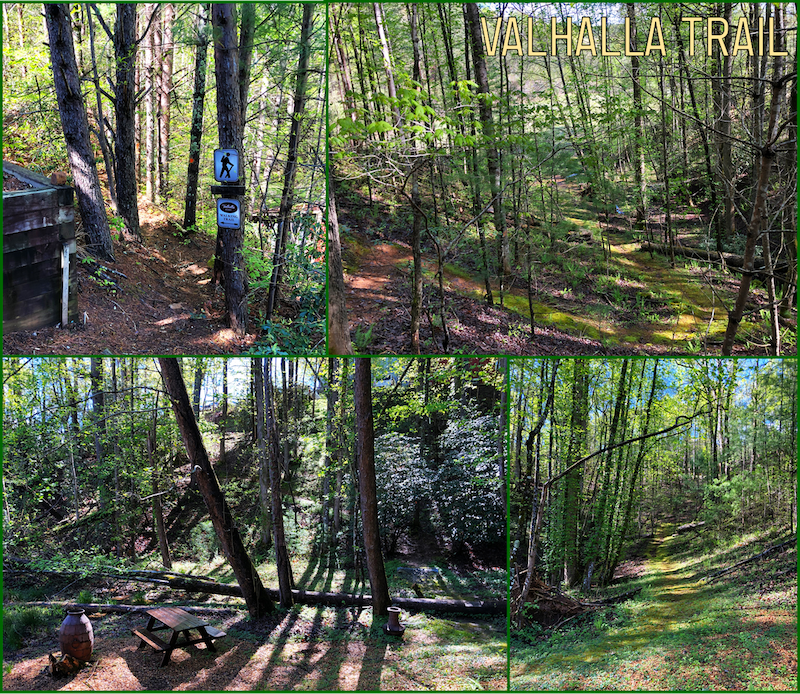 Hiking and waterfall exploring near Valhalla Resort is an unforgettable experience that's sure to leave you feeling refreshed and rejuvenated. From the easy accessibility of Anna Ruby Falls to the more challenging summit of Mt. Yonah, there's truly something for everyone in this beautiful corner of Georgia.
Click here to book your hiking and waterfall vacation at the beautiful Valhalla Resort Hotel and Spa!