When you're planning a trip and you think "Ahh, I'd really love to get away!" what does that mean to you?
Imagine a place that combines indulgence and the great outdoors in a unique way. A sophisticated retreat in the woods, catering to adults, where one day you can lounge by the pool and get world-class spa treatments, and the next day play 18 holes on a challenging mountain golf course, or take part in a tennis match or pickleball game. A place where the food is delicious, the wine list is impressive, and the views are enchanting.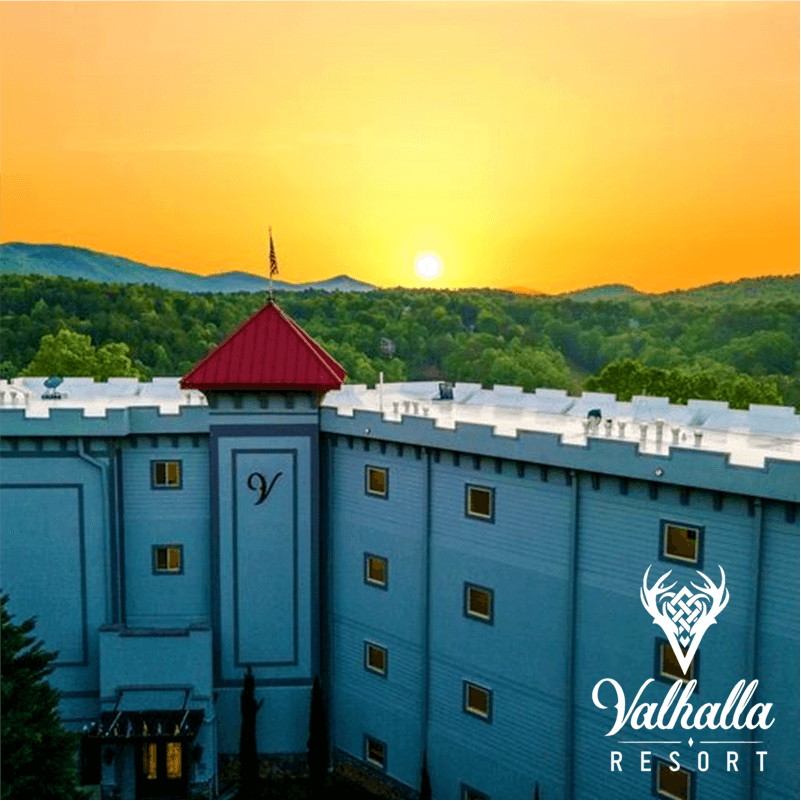 This is Valhalla Resort in Helen, Georgia. Tucked away in the foothills of the Northeast Georgia Mountains, this is a place to relax, rejuvenate, and recharge, all in one location. Think of it as rustic luxury: with a variety of hotel accommodations that range from spacious Deluxe Suites in the hotel to charming private bungalows, and now including 2-story-plus-two-car-garage, fully-stocked family-friendly deluxe townhomes overlooking the golf course, there truly is an option to suit any guest.
There are 3 dining choices onsite: the elegant Caledonia Room just off the lobby, the lively open-air Skybar on the 4th floor, and the cozy, casual Staghorn Grill in the Valhalla Golf Clubhouse. Drinks by the pool? Chill out at the popular poolside Cabana Bar. And when it comes to events, Valhalla Resort has many options, both indoors and out, from the porch-like Sundeck that overlooks the pool to the spacious Great Hall with lots of mountain ambiance.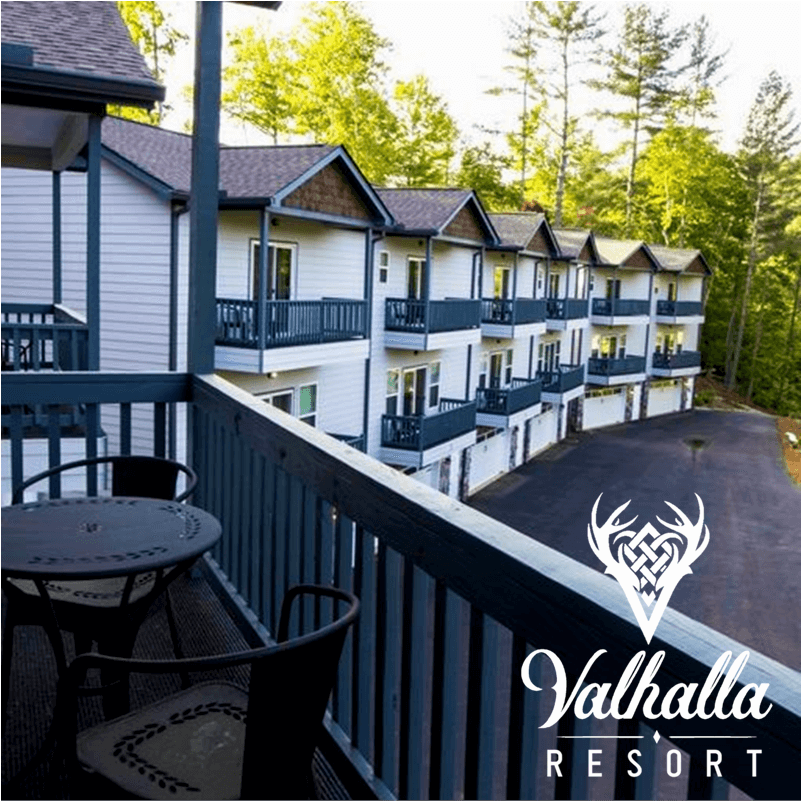 The opportunity to enjoy Valhalla and its lovely surroundings span all 4 seasons. Fireplaces and fire pits are everywhere on the property, including in every room, so in the fall and winter think about cozying up with a book and a glass of wine, or toasting marshmallows.
Whatever you want to do at Valhalla, the staff is there to help you plan a special occasion, book a romantic escape, visit local vineyards, or organize a golf tournament with your buddies. Their attitude is welcoming and friendly, with an air of genuine hospitality.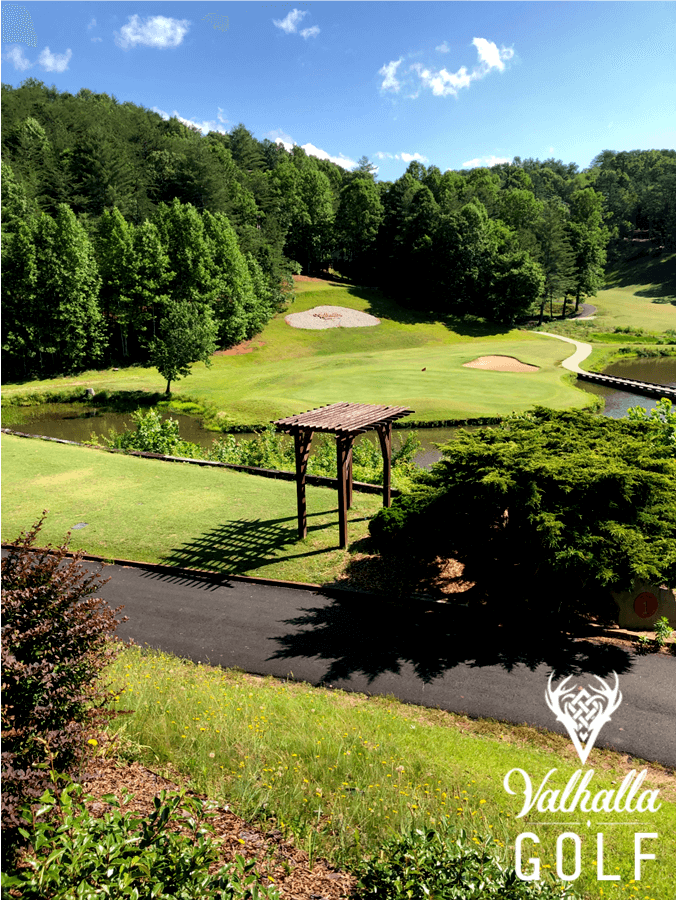 The peace and natural beauty of Valhalla will stay with you long after you leave. It's a special place, that redefines "getting away"… and isn't that what you're hoping for?