VALHALLA RESORT HOTEL
Onsite Activities
With so many ways to relax and have fun, many of Valhalla's guests never leave the resort between check-in and check-out. From rejuvenating services in the Solasta Spa to Tennis, Bocce Ball, or wildlife tours, Valhalla has activities to entertain every traveler.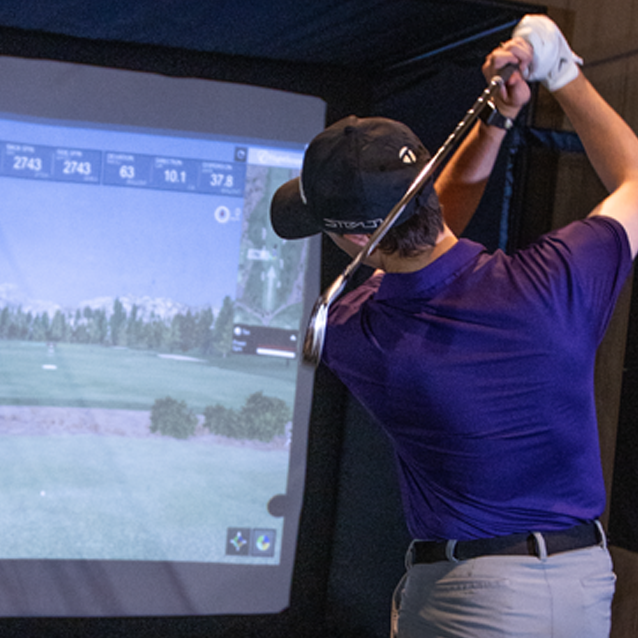 Virtual Golf
Whether you're looking to strengthen your fundamentals or hone your short game, our state of the art golf simulators offer a range of options to help you improve your game, play a climate-controlled round on a choice of different courses, or have a shootout competition with friends.
Tennis/Pickleball
Valhalla offers Tennis and Pickleball for use by guests and Valhalla Club members. With one tennis court and two Pickleball courts, fun is just steps away. A relatively new sport, Pickleball is often best explained as a mix of tennis, ping-pong, and badminton.
It's played on a smaller court using paddles and whiffle balls. Racquets and balls available daily for rent at the Valhalla Golf Pro Shop.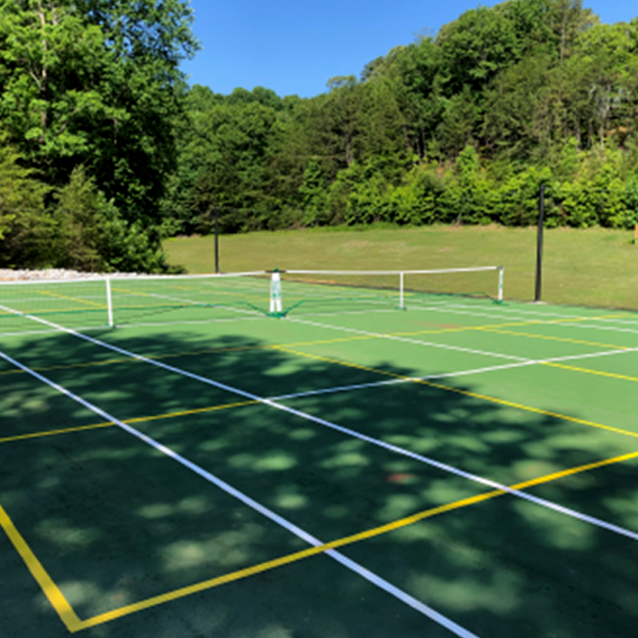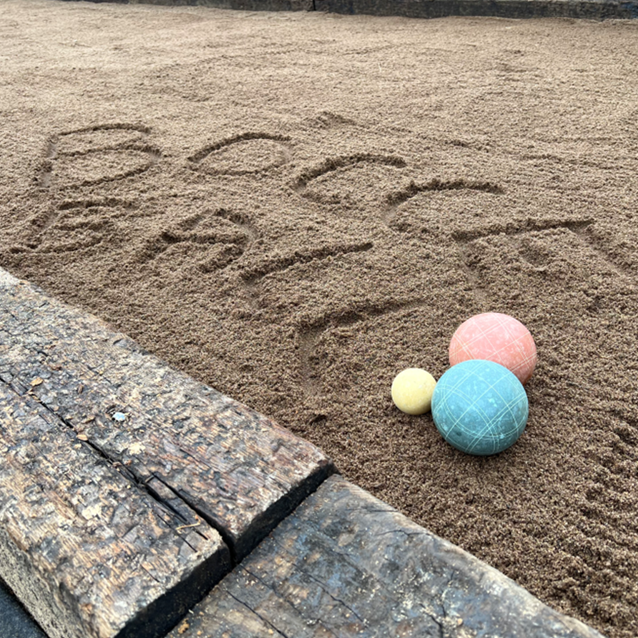 Bocce Ball
For those looking for something engaging but rather less intense, Valhalla also offers Bocce Ball. A calming but strategic game, bocce ball has a historic lineage. Likely emerging from ancient Egypt, bocce started to hit its stride with the Romans and gained popularity in the U.S. with the influx of Italian immigrants at the turn of the century. Today, bocce is a relaxed, competitive way to have fun outdoors in the pleasant company of friends.
Valhalla Art Studio
Join us on Thursdays and Saturdays at the Great Hall Events Center, where guests learn new painting techniques. Open to artists of all talent levels—from brand new beginners to professional artists—Valhalla Art Studio allows guests to have fun while gaining experience and insight on painting a variety of subjects. Thursday are collaborative art sessions that are free and open to the public—all you need is your supplies—while Saturdays are painting classes lead by a professional art instructor, where supplies are provided with a class fee. Relax and have fun with Valhalla Art Studio, where you enter an amateur and leave an artist.
Thursdays: 1pm-3pm
Saturdays: 10am-12pm ($30 fee & $15 supplies)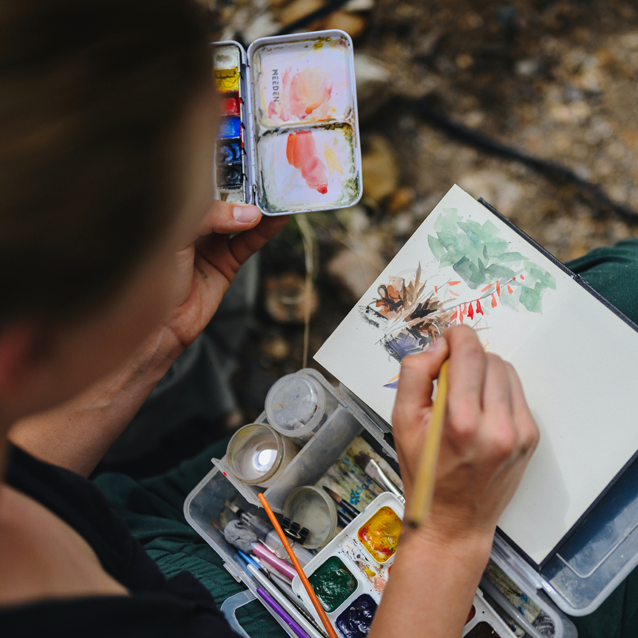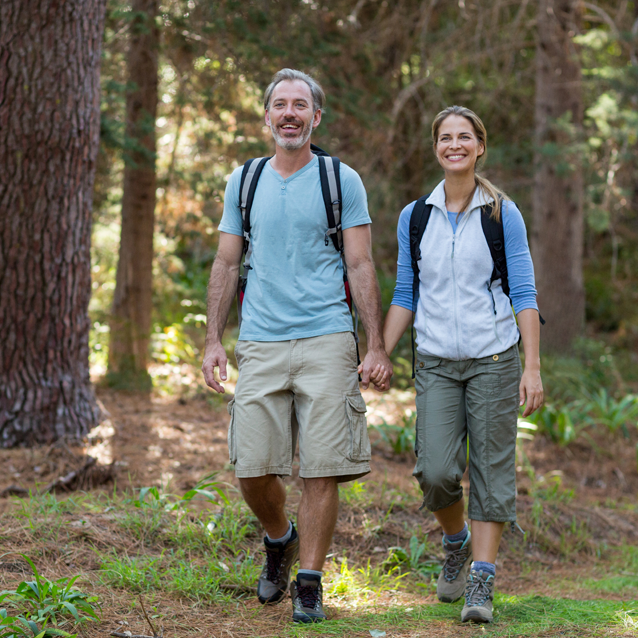 Hiking
Looking to walk off your delicious lunch or explore the resort? Try Valhalla's ¾-mile hiking trail! With the trailhead located right outside the front doors of the hotel, this hike takes you through the dense mountain forest, revealing a variety of Valhalla's plant and animal life. Sneakers or hiking shoes recommended.
Guided Safari Wildlife Tour
Animal life plays an important role in making our resort and the surrounding Chattahoochee National Forest a special place to visit. Viewing foxes, deer, or birds of prey in their natural surroundings can be a thrilling experience. Bears are even easier to find, and they're well-known for straying onto the resort and even into town! Valhalla's Guided Safari Wildlife Tour allows guests to get familiar with our wild flora and fauna, and why each is so critical to the resort's ecology.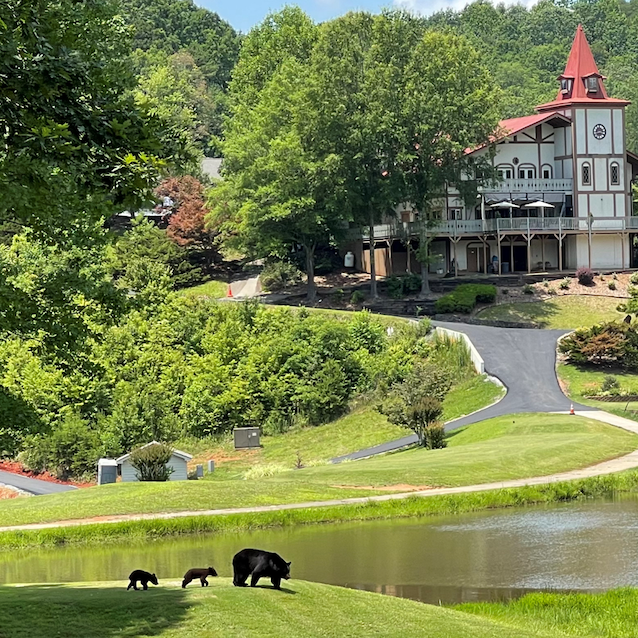 From suites to townhomes, accommodations at Valhalla make the perfect getaway.