"Wherever there are trees, we are healthier and happier" ~ Dr. Qing Li
One of the prime benefits of a visit to Valhalla Resort in Northeast Georgia is easy access to the many scenic hiking/walking trails in the area: Smithgall Woods, Unicoi State Park, and Dukes Creek Falls to name a few. Recently there's an interesting twist to spending time in the woods that has been gaining attention: forest bathing. Here's the lowdown on this wellness trend:
Forest bathing is a carefully researched concept (called shinrin-yoku) originating in Japan that claims to help offset the negative effects of our hectic urban lifestyles with a dose of the outdoors. Dr. Qing Li, a formerly stressed-out medical doctor and researcher who lived in Tokyo, noticed definite benefits for himself during and after a camping trip and decided to delve into his positive experience to see if there was any measurable benefit. He learned during his research that there are distinct advantages specifically connected to being around trees. It isn't about exercising, but simply spending quality time in nature.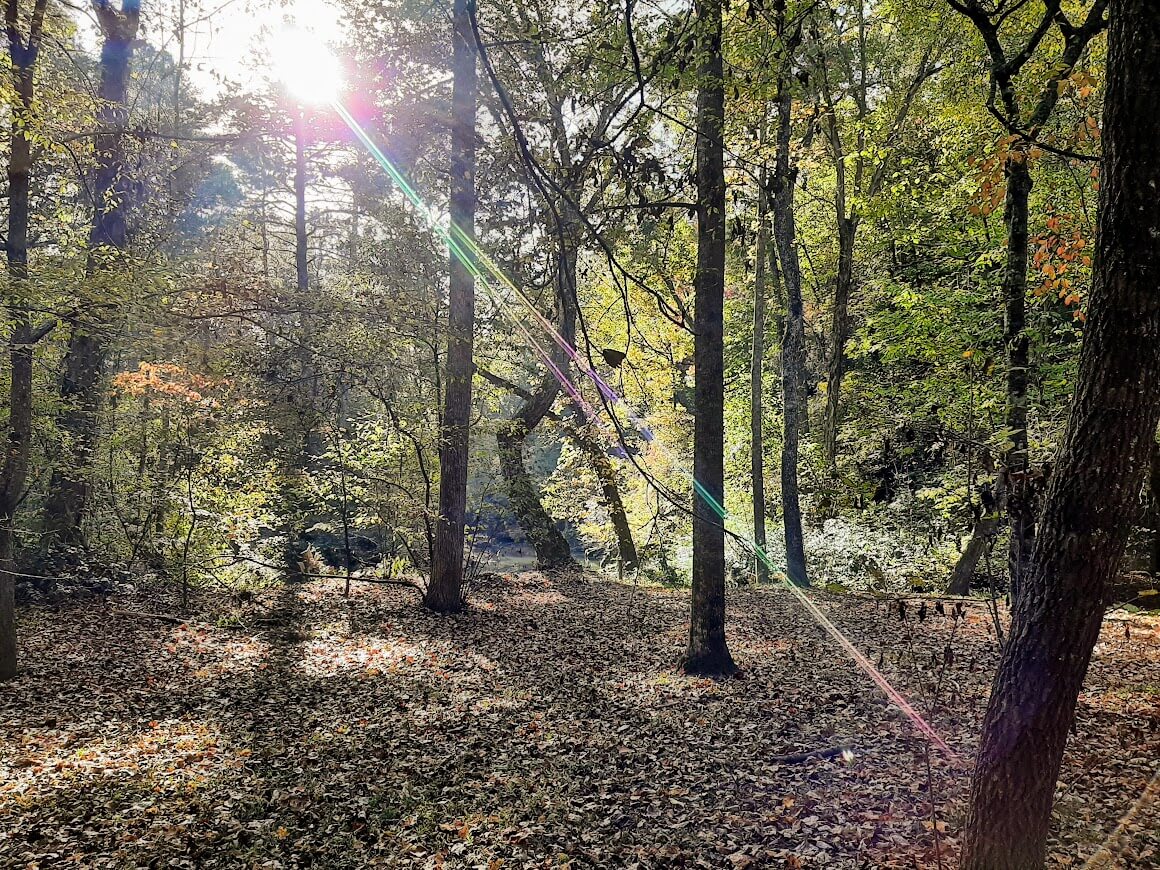 This is not just wishful thinking! Dr. Li discovered that the health secrets of forests are due to two main things: a higher concentration of oxygen, and the proximity to plant chemicals called phytoncides, which are natural oils that have antibacterial and antifungal qualities.
Some notable benefits of forest bathing:
Reduces stress and anxiety, by lowering blood pressure and heart rate
Strengthens immunity, through exposure to those phytoncides
Lifts mood, which combats depression
Improves sleep quality
Sparks creativity
Put simply, a two-hour forest bath will help you to unplug from technology and slow down. It will bring you into the present moment which will de-stress and relax you.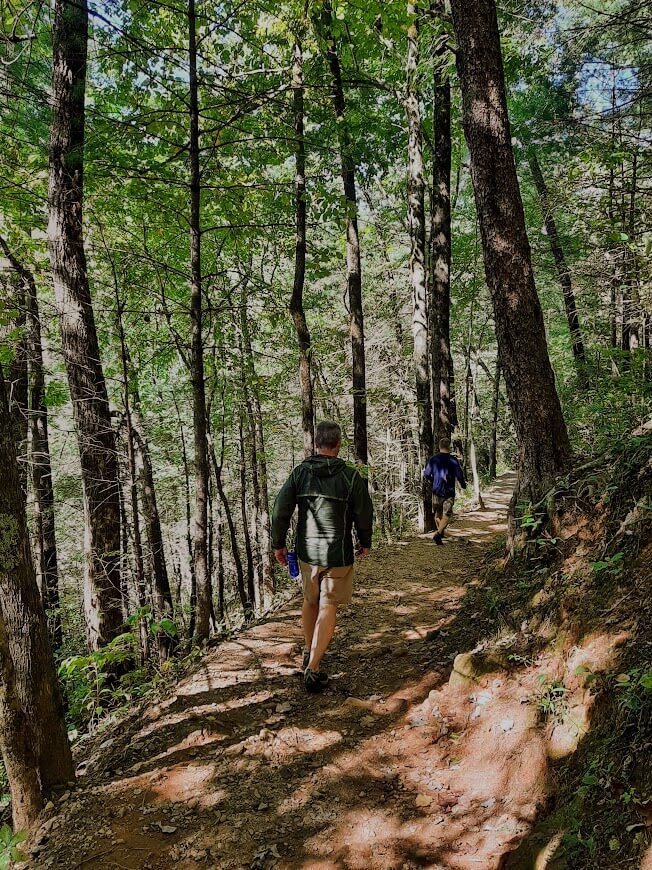 Here's how to try it:
Find a place that appeals to you – a park, a trail, a nature preserve
Leave your phone and devices behind!
Walk slowly and breathe fully and deeply
Use your senses – observe what you can see, notice what you feel on your skin, tune in to what you hear
Allow yourself to be in the present moment, putting aside other concerns
Forest bathing is a simple approach to not only enjoying nature more deeply, but also grounding yourself, both physically and mentally. As Dr. Li says, "All we have to do is accept the invitation. Mother Nature does the rest."
Book your next vacation at scenic Valhalla Resort today and give forest bathing a try!