The town of Helen Georgia is a marvel of ingenuity. Formerly a logging town that was in decline, this picturesque mountain hamlet resurrected itself by becoming a replica of a Bavarian alpine town, in the Appalachians instead of the Alps. Now it's the 3rd largest tourist destination in GA, attracting visitors from all over the world. With an infectious sense of fun and a cheerful, laidback vibe, Helen has a multitude of things to do and see. To get you started we've put together a list of some special must-see destinations with a few hidden gems mixed in: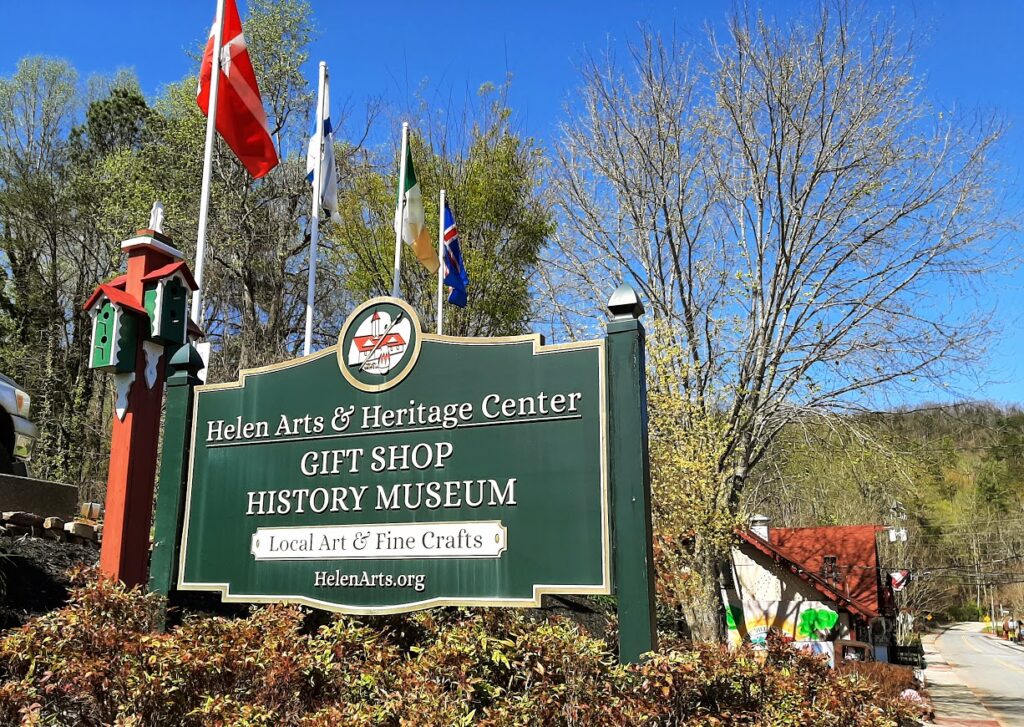 A good place to start your visit is the Arts & Heritage Center, which has a collection of artwork, jewelry, and pottery from local artists.  An unpretentious gallery, there's always a friendly volunteer on hand to answer questions or show you around.  There is also a section devoted to the history of the area, including the remarkable story of the transformation of Helen from dying town to thriving tourist spot.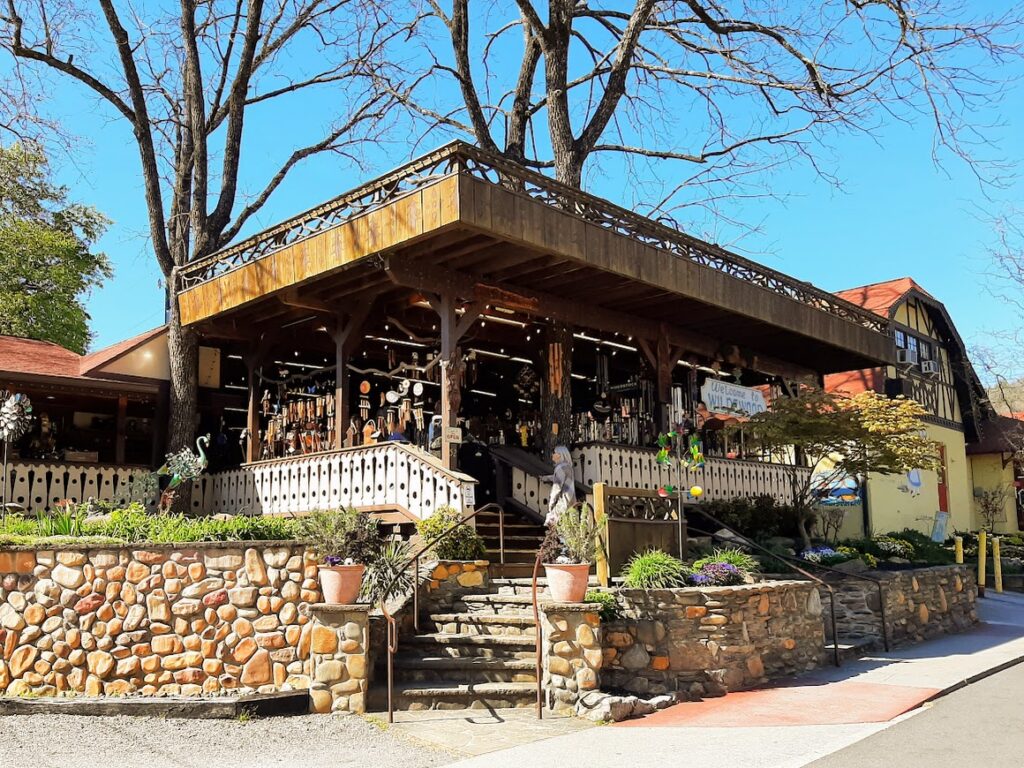 A mostly open-air market, Wildewood has not only the best t-shirts, sweatshirts, hats, and other souvenirs, it has cool gems, unusual birdhouses, hand-crafted jewelry, outdoorsy clothing, stained-glass lighting, and tons of amazing wind chimes.
CHRISTOFF'S CARAMEL CORN AND COFFEE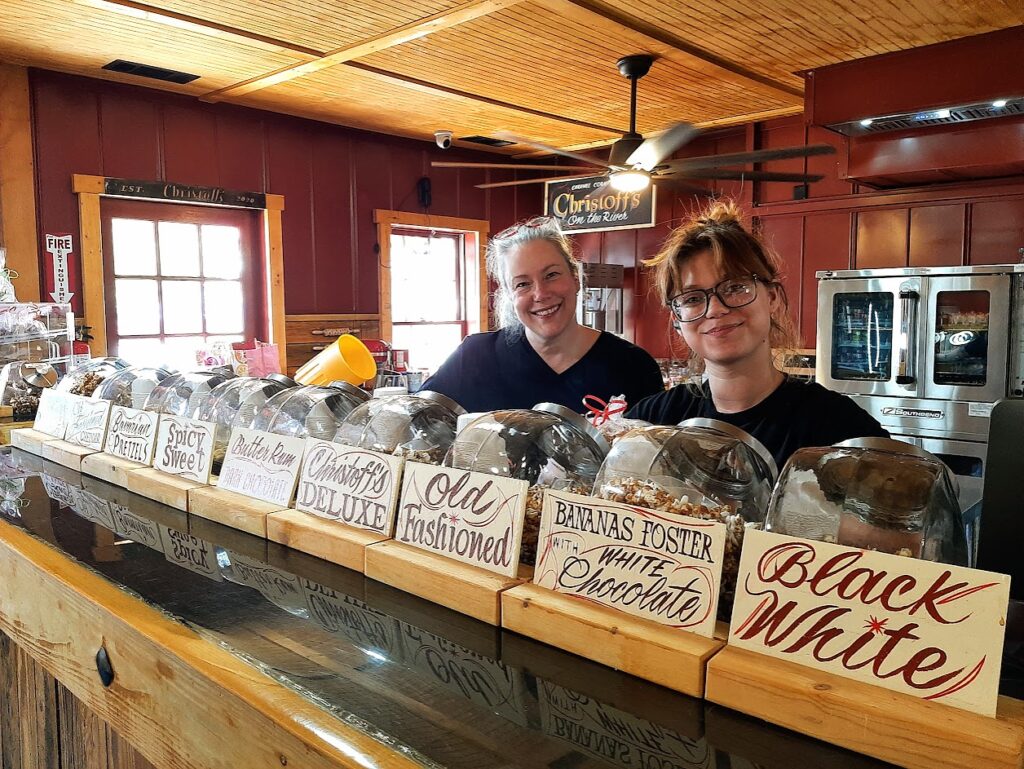 What would a trip to Helen be without a little caramel corn or some Bavarian pretzels?  This little place is off-the-beaten-path and their treats are fresh and delicious.  (Hot tip:  A big plus is their shady deck overlooking the river.)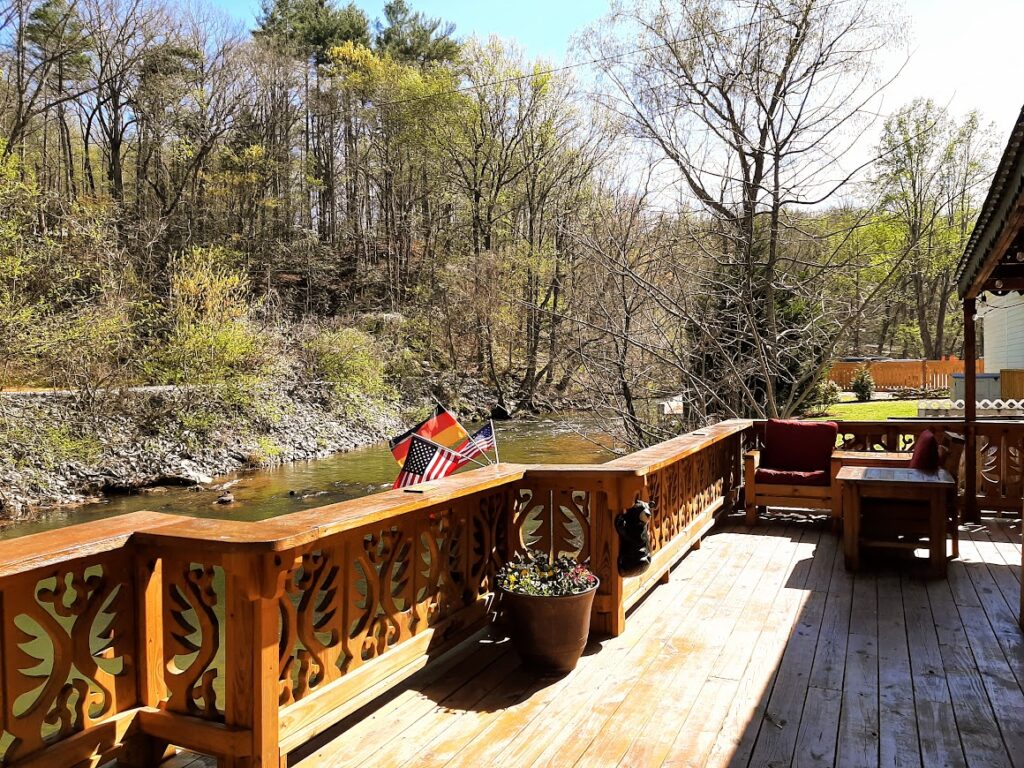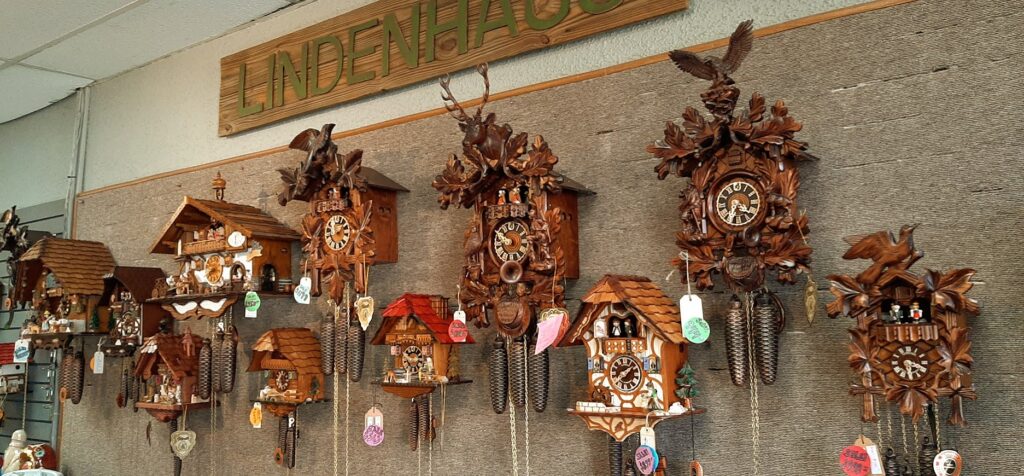 This is the place to go if you would like to see authentic imports from Germany and Scandinavia. Not for the casual shopper, their collection of amazing Cuckoo Clocks from the Black Forest, classic ceramic Beer Steins, and hand-crafted Nutcrackers will leave you a-gog.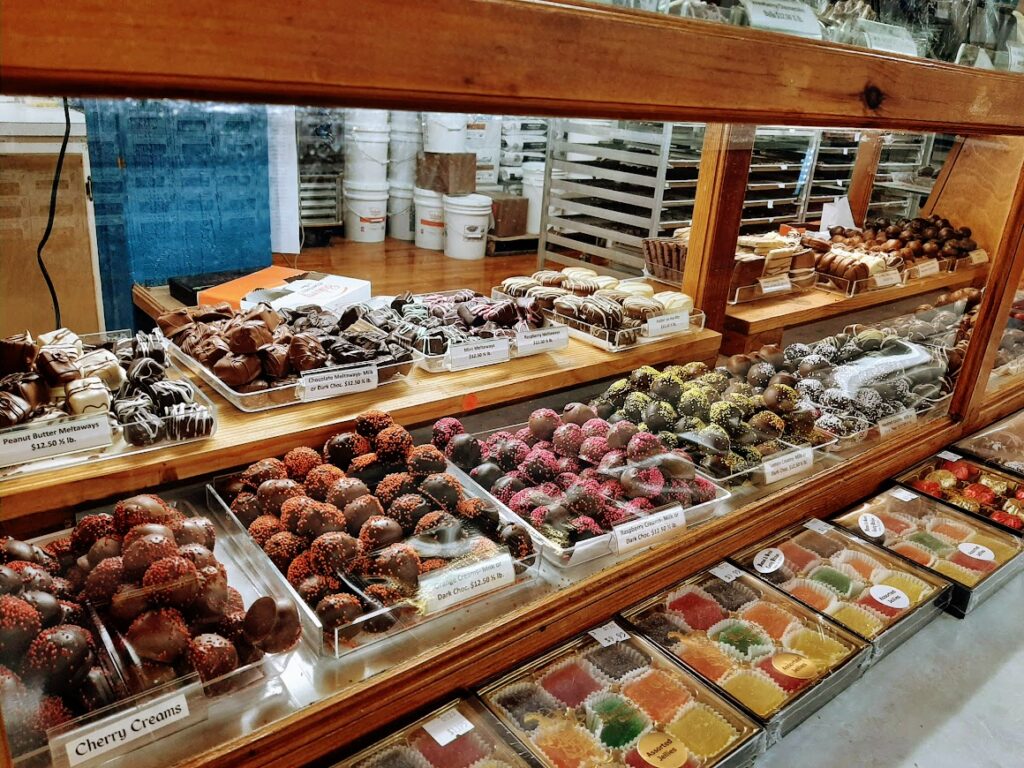 Open since 1973 this legitimate candy mecca makes all its own chocolates, truffles, fudge, brittle, and so much more. A multi-generational Helen favorite!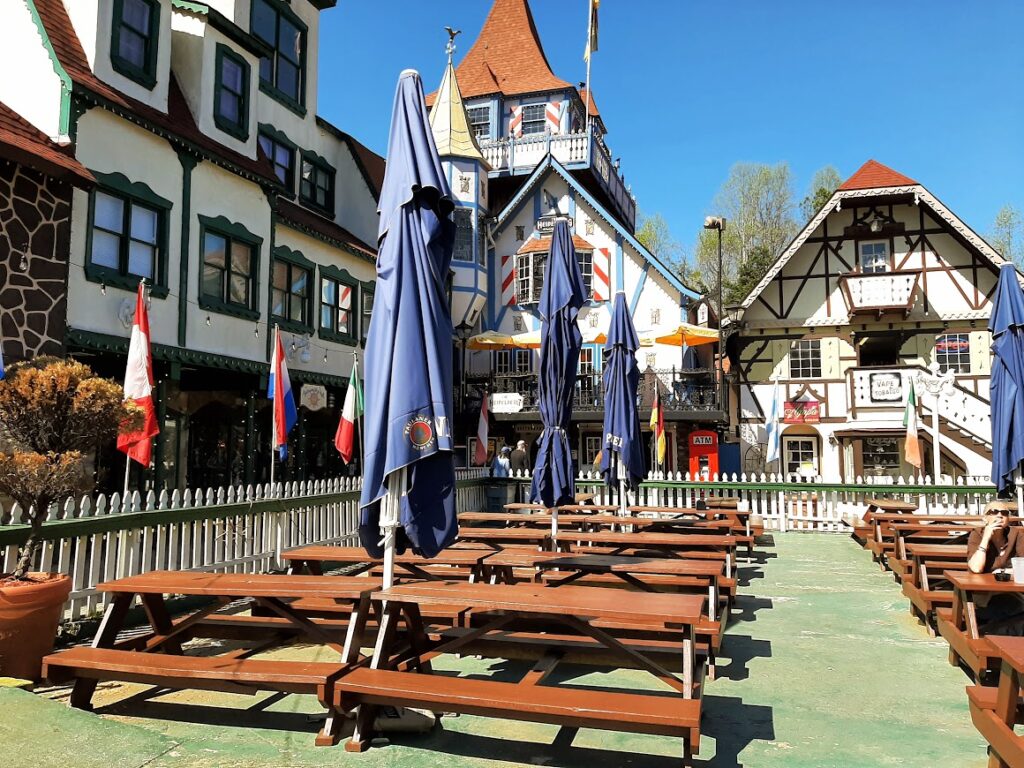 Located right in the heart of the action, King Ludwig's is a good way to finish your day off with an authentic German beverage. They have a large selection of beer and cocktails, and there is always music playing in this jolly outdoor tavern. Try one of their famous Giant German Soft Pretzels with beer cheese dip!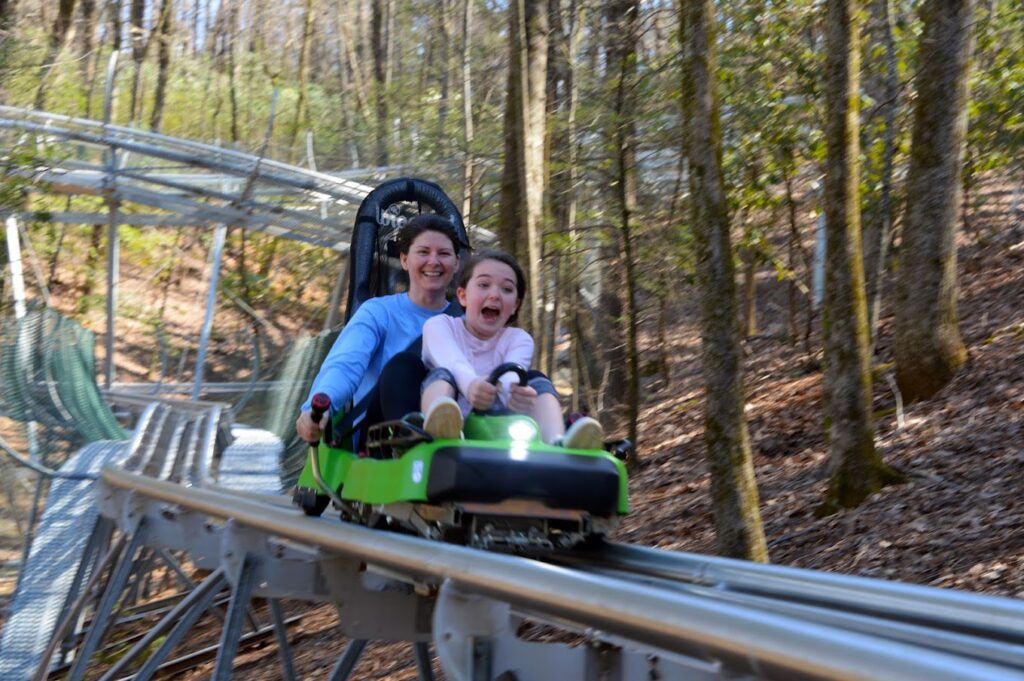 Get ready for a wild ride on this fast and fun alpine-style coaster!  You will zip through the woods in a cart similar to a bobsled, which uses the natural elevation of the area as well as gravity to transport riders down the track.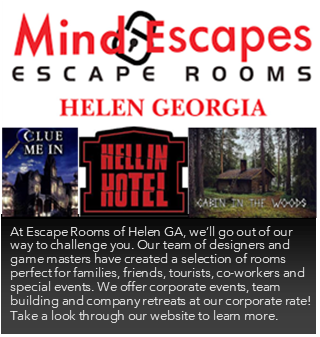 Escape rooms are the latest in creative entertainment, and MindEscapes certainly delivers. Designed to challenge communication and problem-solving skills in an entertaining way, the participants must find clues and solve puzzles before their time runs out. Mind Escapes offers several fun escape games suitable for all ages, such as "Cabin in the Woods", "Clue Me In", and "Hellin Hotel".
Click here to book your next vacation at Valhalla Resort and spend a little time in one-of-a-kind Helen, Georgia!