SOLASTA SPA SERVICES
Clinical Skincare
Solasta Spa is proud to be designated a SOCIETE' CLINICAL SKIN CARE SPA. Our goal is to help you achieve overall skin health in a day spa setting with relaxing and soothing treatments that are paired with enhanced results by using our Societe' Clinical Skin Care treatments. Our estheticians are trained and certified in all product usages and procedures in order to provide our guests top quality transforming services. Each client and their skin is evaluated during our in take process so that we can customize your treatments based on your needs, sensitivities and goals.
For your convenience, a 20% service gratuity is included in all of our menu prices.
​Weekdays: Tuesday – Thursday | Weekends: Friday – Sunday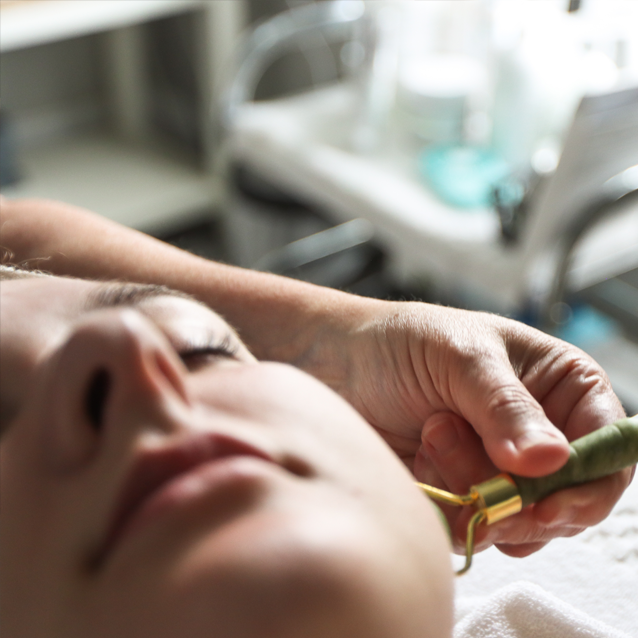 Solasta Signature Facial
Our classic signature facial combines a double cleanse and prep to allow your skin to receive the full benefits of serums applied and utilizing the power of enzymes to gently exfoliate the skin. Included in this treatment is a gentle massage of face, neck and décolleté' under steam. Deep thermal clay is used to promote opening of pores for natural extracting. Our Marine Mask is applied for ultimate hydration while your hands and arms are gently massaged. Anti-aging peptides and antioxidants are layered on to stimulate collagen production, rejuvenate and hydrate skin and leave you with a healthy and youthful glow.
$120 – $130 50 minutes
Dermaplane Facial
One of the best skin resurfacing and exfoliation treatments available. Your skin is cleansed and degreased and then dermalplaned, followed by antioxidant treatment, serums based on your specific skincare needs followed by hydration and sunblock.
$135 – $145 50 minutes
Ultimate Dermaplane Facial
If you would like a light peel with your Dermalplanning this is the treatment for you! Includes dermalplane for exfoliation, oxygen treatment to lighten & brighten, a multi acid peel to lift dead unwanted skin cells and regenerate collagen, followed by serums to boost peel based on your skin type.
$170 – $180 60 minutes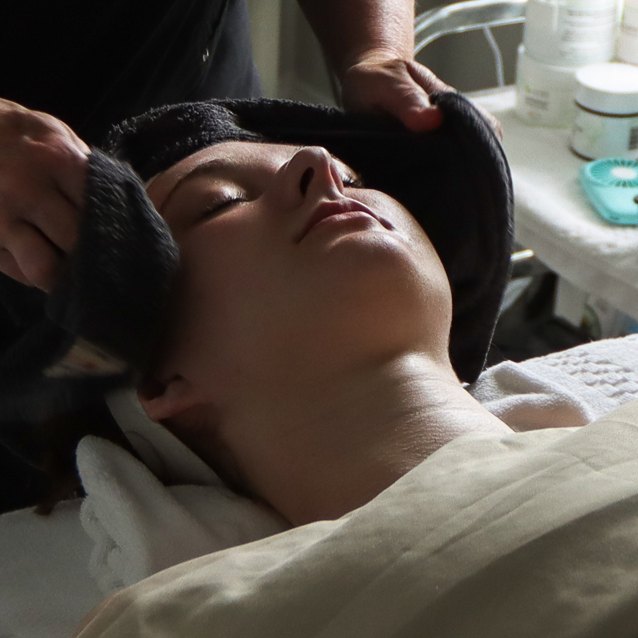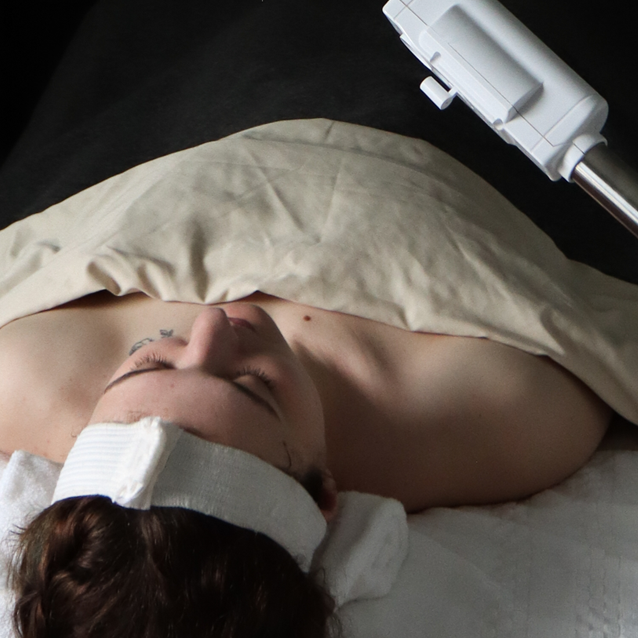 Luminious Oxygen Facial
This intense facial is for those with frequent breakouts or pigmentation issues. Delivering a boost of oxygen directly into the skin our Societe' Oxygen treatment ramps up the Signature Facial with the following benefits: lightens pigmentation, improves brightness and clarity and heals and soothes the skin. Your skin will glow for days.
$145 – $155 50 minutes
Peels
Our peels are made to pair with any of our Societe' Facials for optimal results.
Pre-Peel Boost
Societe' is the first clinical skin care line to revolutionize a boost to enhance any peel from the inside out. Pre-peel Boost can be used as a stand-alone peel for sensitive skin types or layered underneath an existing peel for enhanced results. No down time.
$25
Acai Berry Lactic Acid:
This peel accelerates the removal of the top layer of skin using Lactic and Malic acids to produce younger, more vibrant skin tone. Delivering numerous antioxidants, Beta Glucan provides probiotic benefits to the skin. Great for all skin types, including sensitive. Minimal to no flaking or peeling with these peels.
$30 15%
$40 30%

​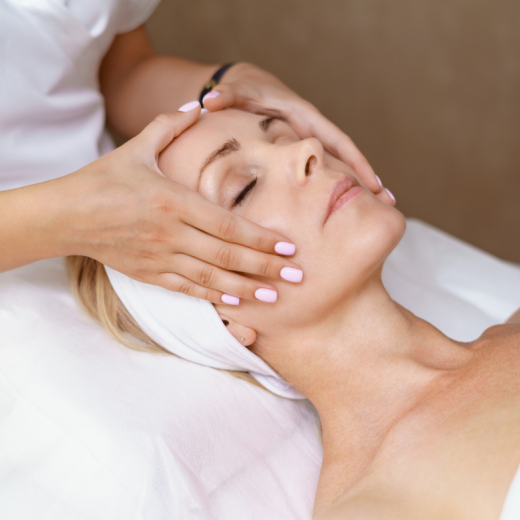 Transitional Peel:
This clinical peel is designed to address various aspects of skin rejuvenation and contains Salicylic Acid, Resorcinol, Lactic Acid and advance peptides (Matrixyl 3000). Boosting agents will be added in conjunction with the peel for increased results, dependent on the skin condition being treated. For first time guests, only 1 – 2 layers of this peel will be applied according to skin tolerance. For 3 layers, please see the FULL TRANSITIONAL PEEL.
$50
​Full Transitional Peel:
This includes products to prepare skin PRIOR to this deep peel treatment. Comes with consultation to get on the customized skin care preparation (2 to 4 week product prep depending on Fitzpatrick level) followed by 3 layer peel treatment. Also included is the Recovery Kit to take care of skin post peel and home care instructions.
$335
Ultimate Eye Lift Peel:
Specific to the under eyes and crows feet with amazing results that lasts for weeks. Includes a take home Peptide Eye Mask to help prolong results.
$55
​Lunchtime Peel:
For the person on the go that just needs a good peel treatment to remove dead skin to leave skin glowing and refreshed. Includes double cleanse, enzyme exfoliation, 1 layer Transition Peel, serums to boost and sunblock.
$75 30 minutes

Inquire about spa services, availability, & products below.