The Chef's Table Dining Experience
"All you need is love. But a little chocolate now and then doesn't hurt." ~ Charles M. Schultz
The ingredients for a romantic evening are tried-and-true:  flickering candlelight, soft music in an intimate space, and indulgent food and drink.  At Valhalla Resort, all those elements come together for a truly unique dining experience:  the Chef's Table dinner.  This is a wonderful opportunity to "create your own romantic adventure" – a multi-course dinner with wine pairings designed by Executive Chef Timothy Bates and served in the Abbey Wine Room, Valhalla's private dining room.
Located just off the lobby, the Abbey Wine Room feels secluded and cozy, with a bit of wine cellar ambiance. It's separate enough to achieve an intimate vibe, and yet there is a view of the fireplace in the adjacent sitting area which adds an uplifting energy.
When you book the Chef's Table dinner, the staff at Valhalla will ask you a few questions about your food preferences and the nature of your event. Then Chef Bates and his talented team will come up with a 4 to 7-course meal which is personalized just for you. Each course can have a specific wine pairing from Valhalla's extensive collection, which enhances and complements the food.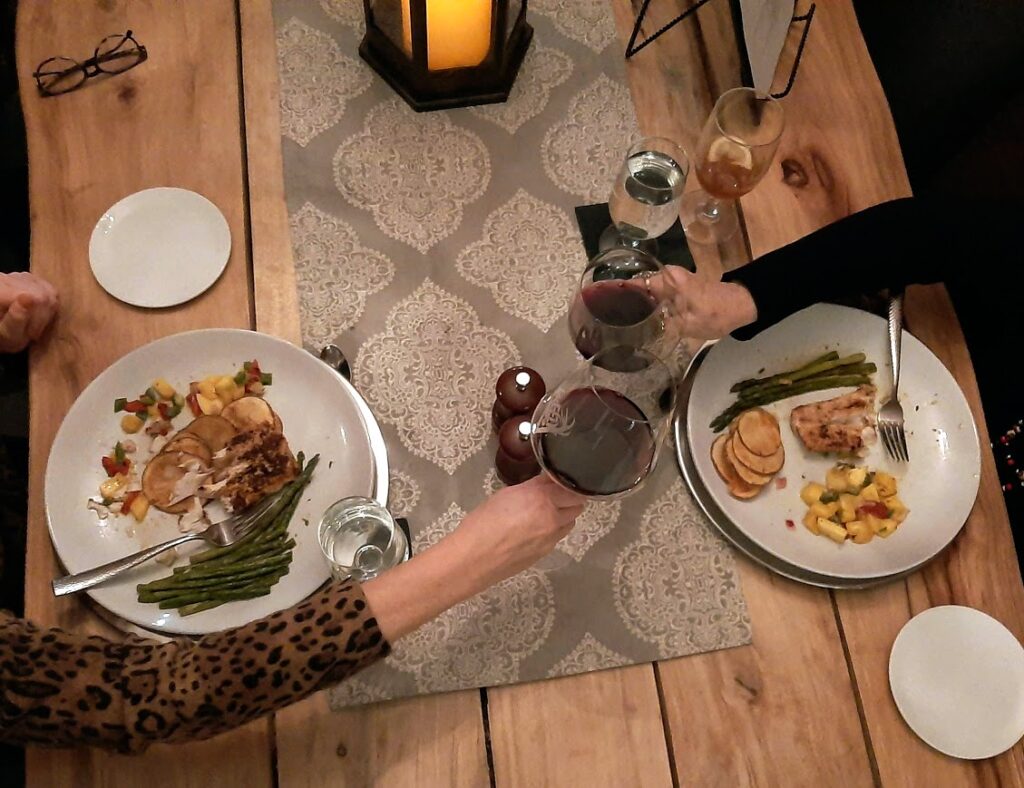 And here's a nice plus: If you are a true foodie you will enjoy the rare opportunity to talk to the chef about the meal; he's happy to give you the scoop on the preparation, techniques, and ingredients he is using.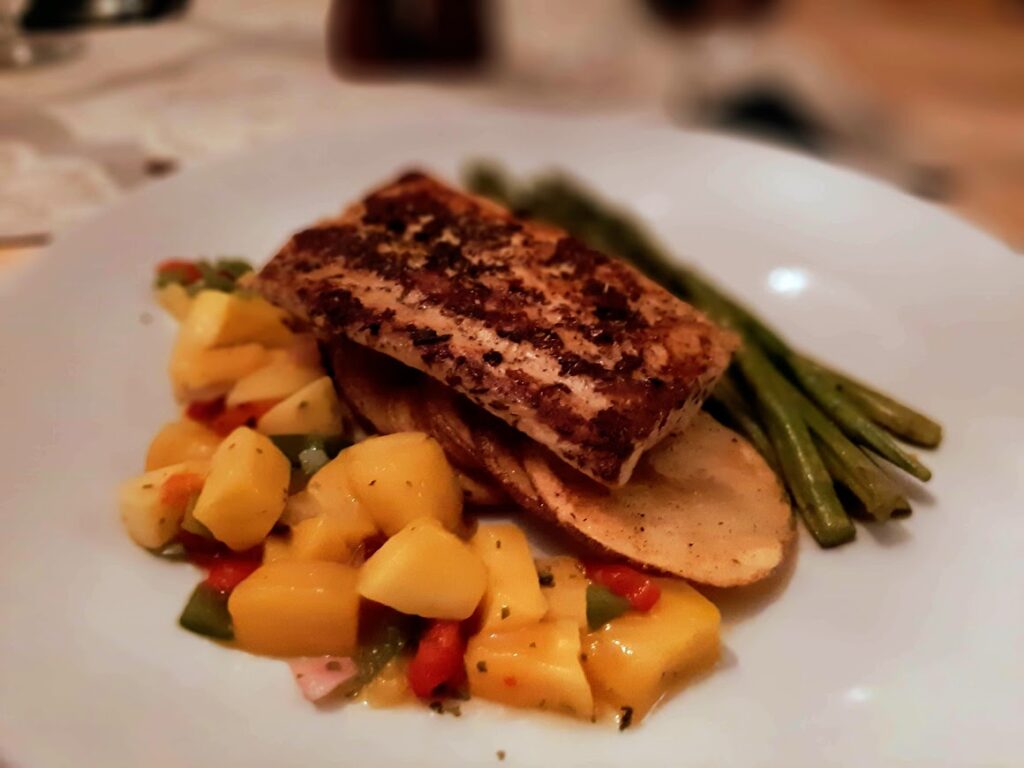 With decades of fine dining experience behind him, he is an entertaining resource on all things food-related.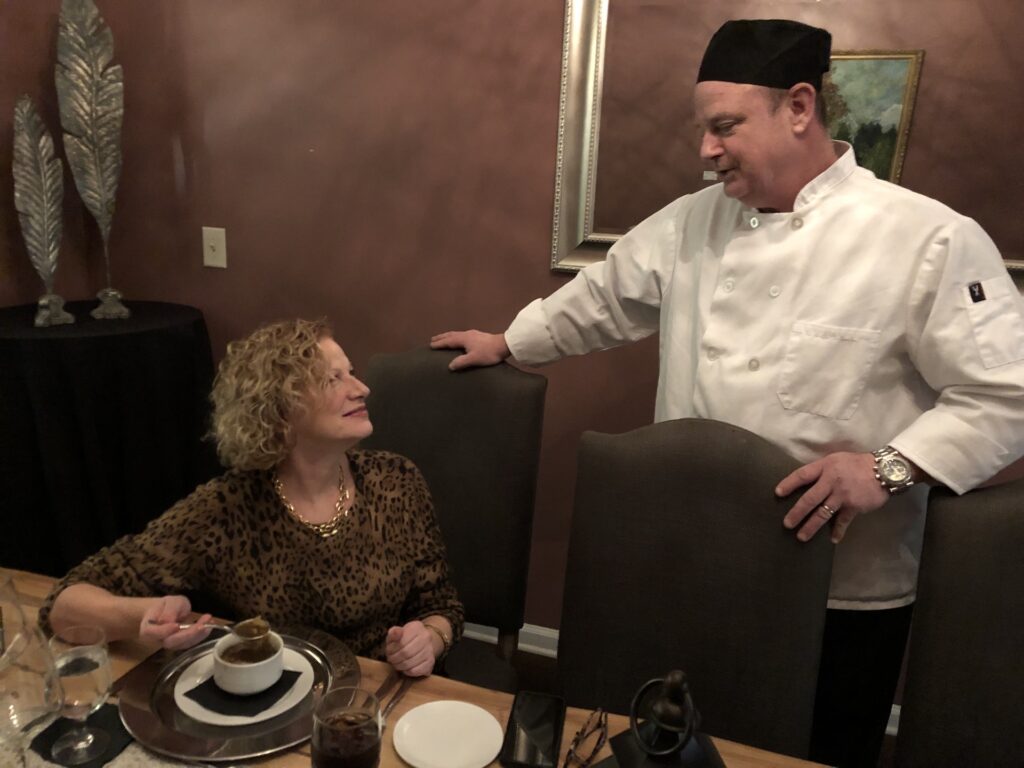 However, if you are in the mood for a more private, gazing-into-each-others-eyes type of evening, your romantic moment will be honored, with the professional staff performing quietly and unobtrusively. It's entirely up to you – which is why a personalized event such as this is so special.
Oh…and about that chocolate…don't worry. We've got you covered.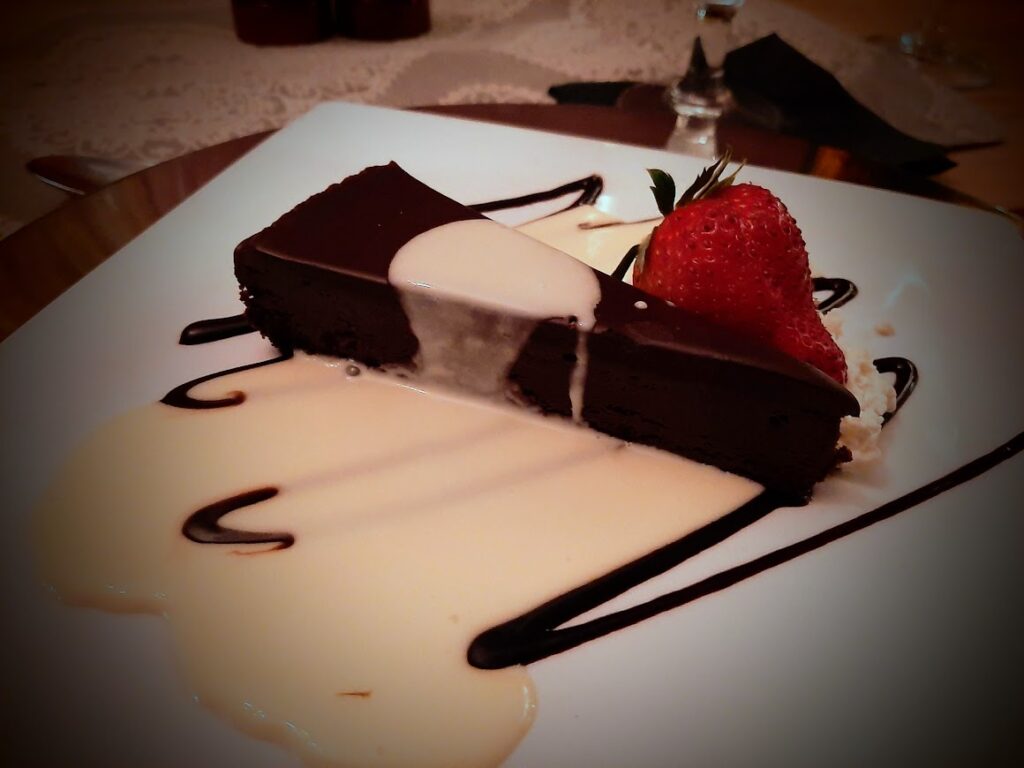 Click here for more info or call (706) 878-2200 to book your very own Chef's Table Dining Experience!